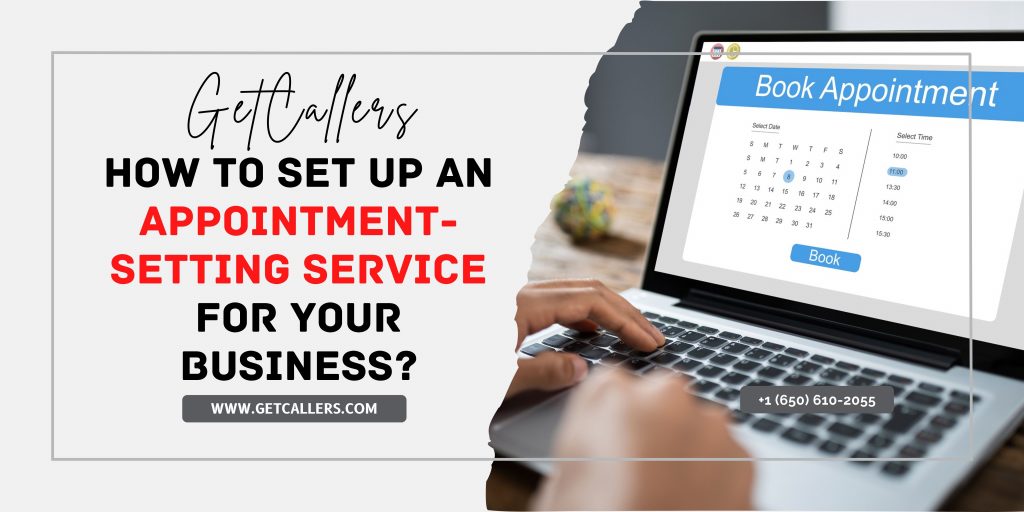 Imagine having a full appointment calendar of qualified leads for your upcoming product education class, webinar, or any other sales activity. Sounds great, right? Outsourcing appointment-setting services can help turn your imagination into reality. It is a tool that businesses use to generate leads & prospects which help boost their sales. Appointment setter is often considered a difficult part of business development. But when done right by professionals it can do wonders to your business. In this blog post, we'll share everything you should know about the appointment-setting service. Continue reading to know the answers to commonly asked questions about the appointment   services. 
What is an Appointment-Setting Service? 
The act of contacting the leads and setting up an appointment for the sales meeting for further discussion is termed appointing. It can be either done by the internal team of a business or an external third party who sets appointments on your behalf saving your time and resources. 
B2B Appointment Setting is not limited to making phone calls it requires an effective strategy to get qualified leads and close successful deals. When you hire for appointment services you get trained and skilled professionals who make appointments on the behalf of your sales team. 
Top Benefits of Using an Appointment-Setting Service? 
When you outsource your appointment setter to a team of experts, you'll enjoy the following perks.
Identify the Buyer Persona 
As a business owner you might have several things to manage which makes it hard to identify the buyer persona. However, the appointment setters have enough time to identify the buyer person which helps create an efficient sales funnel and produce quality leads and prospects. 
Time is precious. Therefore, it is crucial to invest time in the things that require your attention and knowledge rather than the things that other people can do for you. Outsourcing appointment scheduling services  means you'll get time to work on other important aspects of your business. 
Use of Technology to Boost Efficiency
setting Appointment professionals are skilled and experienced experts who use the latest technology to maximize the potential of prospects. They'll improve the process by using the information from your CRM with sales automation software and reporting tools. 
Every lead goes through a different journey through the sales funnel. Appointment setters are experts who know how to meet their needs. They make it easy to stay on top of communication and nurture the leads which makes it easier for the sales team to close the deal. 
Get more meetings on your calendar and increase the chances of a successful deal by hiring an appointment-setting team. It'll help you smash your revenue goals every quarter. 
How Much Does an Appointment-Setting Service Cost? 
The answer to this frequently asked question depends on various factors. Firstly, you should either research online or get referrals from friends and business associates to find the right services at a reasonable price. Your business and its location are two other important factors that may affect the cost of schedule setting service. 
Usually, Appointment Setting Companies charges by the hour or lead. Another way is paying when they obtain the predetermined number of appointments on your behalf. When paying by the hour it might cost around $25 to $50 per hour. B2B leads could cost around $10 per appointment. However, it may vary depending on the industry and complexity of your campaign. 
Which Features Should You Look for in Appointment-Setting Service? 
Finding a good appointment setting company is not an easy task. The company you choose can make or break your business. Every company ensures to provide the best services and when they offer almost similar services it's confusing to choose one. Therefore, here we are listing a few things you should consider while hiring appointment setting services –
Expertise – The first and most important feature you must look for in an setting  appointments company is its expertise and experience. Look if they have a skilled and expert team that can run successful campaigns to bring qualified leads.
Customized Services – Every company has a different working style and requirements. So, no matter how many successful campaigns an appointment-scheduling company has run in the past, they should create customized strategies for your business. Repeating the same things may not guarantee success every time. 
Scriptwriting Assistance – The creative skills of the people working with the appointment setter company also plays a vital role. Ensure that you get the right creative scriptwriting assistance from the company you choose. It'll help you create customized scrips tailored to the needs of your business.
Check Past Record – If you want to know whether the company you hire will meet your expectations, checking their past record is a great idea. In the digital era, it's easy to check the reviews of the company and look at their past work. In addition, you can directly ask a company to share about the past two-three projects proving their success.
Accessibility – There is no benefit of hiring the best people if they are not there for you when you need them the most. It is about accessibility. You must ensure that the people you hire are easily accessible whenever you face trouble or need them.
Hire the Top Appointment scheduling Company in the US for Your Business Growth 
Now that you know about the important aspects of setting an appointment for company, it's time to partner with the top appointment setting company to boost your business success. You can count on GetCallers for setting quality appointments in the US. It is one of the leading companies scheduling B2B and B2C appointments on behalf of clients directly into their calendars 
The expert and skilled professional at GetCallers can save you time and money. Also, you'll notice a considerable improvement in your sales cycle with a good ROI. Contact GetCallers at +18557293483 now to fill your pipeline with warm and qualified leads.