Setting Quality Appointments Is Our Top Priority
GetCallers is the top Appointment Setting Company in the US. Our team of expert appointment setters ensures appointment retention. We schedule B2B & B2C appointments on behalf of clients directly into their calendars. Boost your sales pipeline with Appointment Setting to increase revenue generation with qualified leads and higher conversion rates with our B2B Appointment Setting services.
Trusted by more than 800+ Satisfied Companies, including:
Team GetCallers specifically tailors your B2B list, allowing your sales team to concentrate on positive opportunity conversion. We do the prospecting while you focus on winning the deals. Our Appointment Setting strategy typically consists of a skilled, committed team tasked with providing a large volume of "sales qualified leads" along with detailed market feedback analytics for your future marketing/sales outreach strategies.
GetCallers verified appointment setting call centre services and timely follow-ups save you time and money. Expect a considerable improvement in your sales cycle with a good ROI.
We will help your company develop the requisite operational and analytical skills and an innovative approach to catering to customers' needs to reach prospects and convert them into paying customers.

We build a strategic framework to assist you in developing marketing/sales processes.

We provide data, knowledge, and insights to help you implement new technologies to improve customer service and business strategies.
GetCallers Is The Most Preferred Name In The US For Appointment Setting.
Scheduling meetings and Generating leads are the two most difficult things in upscaling a business—GetCallers functions on making things at ease for our clients by handling your lead generation and appointments. We are among the best Appointment Setting companies because of our appointment confirmation services and appointment setters. GetCallers offers master scripts for approaching and engaging customers at the right time and delivers valuable insights.
We make scheduling appointments seem straightforward. We take care of setting appointments and aligning leads with you while focusing on other aspects of your business. Our team of experts works 24/7 assisting our clients globally. GetCallers is one of the best appointment setting services companies for identifying qualified business leads and our cheap appointment setters have helped lots of businesses.
We help you set appointments with prospects from all over the world. At the same time, you focus on attending appointments and converting them. Our Appointment setting services are convenient for all as it enables meeting clients from across the globe.
B2B appointment setting services need quite a lot of time to generate. GetCallers always bring new Appointment setting strategies to maximize customer service and customer satisfaction across the globe.  
Forward your Online leads

to GetCallers. 

We Engage your Leads efficiently

with proven master sales scripts.

Real-time Analytics and reporting

to

help you close deals more efficiently.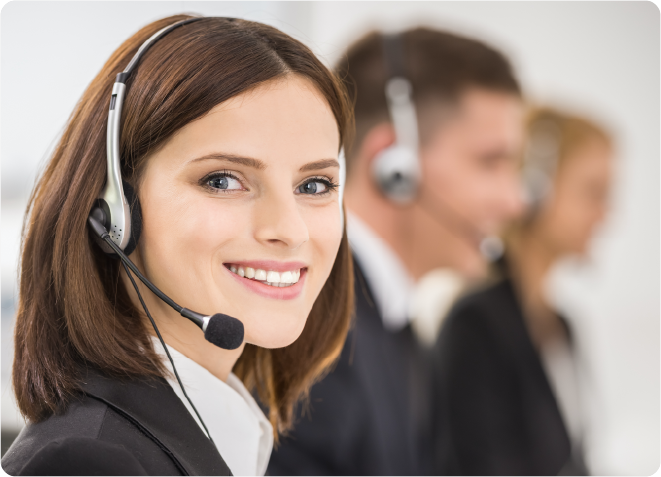 Get In Touch With Us To Start Filling Your Pipeline With Warm & Qualified Leads.
1 – Audience Reach – Contact your target audience directly. Create your custom list by selecting your target audience from our database of over 150 million companies.
2 – Set Up The Base Targeting – Gain insights into customer profiles and preferences by reviewing the consumer database that uses one or more of your competitor's goods & analyze the data of competitors, partners, and complementary products/services.
3 – Creating A Target List – Either you choose from the list of people you want us to reach out to, or if you believe your in-house CRM data isn't up to date enough to run campaigns or you need new contacts, we can help. Use our list-building service to generate 100% accurate and relevant lists.

1. Forward your online leads to GetCallers.


2. We Engage Leads at the right time with proven scripts.


3. Get the results and the insights you need to close more sales.
Boost Your Number Of Qualified Leads Dramatically!
Let GetCallers handle your B2B & B2C appointment setting. With us, you can be assured of:
Maximizing Your Sales Efficiency

Strategic Enterprise Partnership

Exceeding Your Annual Sales Goals
Optimize lead Inflow By Filtering Out Unqualified Leads
We save your time by qualifying the best leads from the rest.

Before the appointment setting, our assistants contact the leads and collect the insights you require. We understand your requirements and prospect the leads who are qualified.

Our team ensures to keep up with your routine and scheduled appointments appropriately. The appointment reminder is sent before a meeting to the client and leads. Our Appointment Setter eliminates the chances of missing important appointments.

At GetCallers, we generate qualified leads for you while you focus on winning the deals and growing your business.

We have devised a consistent model that other organizations have emulated. With our advanced technology and qualified Appointment setters, witness your business skyrocketing to the next level.
How To Hire Employees For Appointment Setting Services Through GetCallers?
Here are the steps that you need to follow to hire us:
The first step is to Sign up with GetCallers.

If you are new, a representative will be assigned to you.

Then, you select the agents based on their recordings.

Last but not least, hire! Now you have a team of Appointment Setters. 
Why GetCallers Is The Best In The Market
Be it a Big or a Small Business; we have solutions designed for all.
Professionally designed scripts

Integration with many leads sources 

TCPA Compliant

Time zone conversion

Real-time call recording

Real-time Data Analytics

Assured Data Privacy & Quality Control
All of our features are designed for businesses, big and small.



Call Recording for Each Call



Book Appointments in your Calendar
Real People... Real Results!
At GetCallers, you never have to worry about payroll, additional office space, attendance systems, or buying extra lunch for your new team members. We cut out all other costs and help your business grow exponentially. 
Furthermore, you don't need to stress W-2 wages, sick leaves or sabbaticals, extra office decor, or existing remote working employees. We are an extension of your current business.