We Provide Effective Virtual Office Assistants
GetCallers can solve problems by providing a virtual office assistants so that everything is well maintained.
Why You Need a Virtual Office Assistant
The simplest definition of a virtual office assistant is an employee who works on contracts independently and helps in administrative, creative, or technical work. Usually, this means this covers the tasks similar to that of a manager or office secretary but performing them from a remote place, using the virtual office assistant's equipment. 
For many businesses, employing an office assistant comes because of the only option: onboarding someone who is present in-office for work. But we will tell you why it does not have to be that way. But with a virtual assistant, you have an employee who is cost-effective, fully productive, and talented enough to handle every office job you need.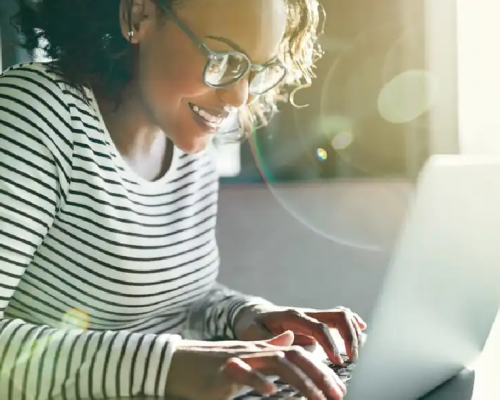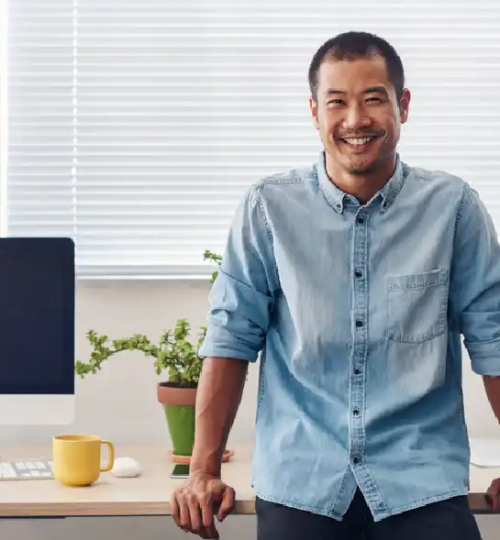 Benefits Of Virtual Office Assistants
If you have several other works that add value to your business, it can be difficult for you to set appointments independently. GetCallers virtual office assistant service will set confirmed appointments so that your best person can crack the deal through communication skills. 
Our office assistant is an expert in contact list management.
The office assistant checks if the formatting elements are appropriately used, such as fonts, margins, and paragraphs.
There will be accuracy in the written documents created by our office assistant as per the business demands required by the respected clients.
You will be free to focus on the core site of the business that will help you to grow.
Your customers will be satisfied with our experts as our handle customers with great smoothness.
Outsourcing to a Virtual Office Assistant
Emails are nothing but time consumers for most small business owners. Suppose you are working for hours on a task, finally understanding what it is all about, and out of no context and reason, an email notification shows up.
You check the email and see what it is related to, and before you realize it, you have lost the flow of your work. It will take you about 25 minutes to regain your focus. Allow your virtual office assistant to deal with the emails
Responding to phone calls
Business-related and personal phone calls interrupt your work, just like emails do. Outsource these little disturbances to your virtual office assistant services so you can maintain your focus. The better option is to have an actual human answer your calls instead of transferring them to an AI-assisted voicemail.
Callers will admire the fact that they had a conversation with a real person to leave their message, and your virtual office assistants can respond to simple questions without disturbing you at all. If there is ever an emergency, they can connect with you as soon as possible.
GetCallers data entry virtual assistants will regularly update and monitor your data for comprehensive data management. They will remove unwanted files and organize all files to ensure that the arrangements are easily accessible.
Usually, consumers utilize social platforms to get in touch with companies. It is naturally impossible for you to reply to all the customer messages and queries on your social media platforms. When you onboard a virtual assistant to handle your social media, they will respond to consumer comments, deal with their queries as soon as possible, and respond to direct messages.
Your virtual office secretary is not an accountant, but they can help with bookkeeping jobs. For instance, they can accommodate transactions and maintain your financial records with software like Freshbooks or Xero. 
Reminders from your office virtual assistant can assist you in keeping in mind to pay all your bills on time. They can also create and forward invoices and follow up on outstanding bills to make sure consumers pay you on time.
Since bookkeeping involves handling crucial data, Getcallers virtual office assistants are trustworthy.
You do tons of research for the smooth operations of your organization. Whether you are starting a new project or updating with market news, research is time-consuming and necessary.
A virtual assistant office can assist you. For instance, they can gather data about your clients before a presentation. And they can analyze competitors and other in-depth research activities.
You can tell your virtual assistant to gather all the relatable news, monitor fluctuations in prices, and look out for information about your products or services.
You still require reading all the materials to gain knowledge, but you save a lot of time and resources with the help of someone else to remove the unnecessary information.
Virtual Office Assistant Job Description
Here are some examples of virtual office assistant job descriptions -that we use at GetCallers to bring in the best talent:
Microsoft Suite – PowerPoint, 360, Word, Excel
Google Apps – Gmail, Docs, Calendar, Sheets
CRM experience – Salesforce, Hubspot, AirTable
Email marketing software experience – Chimp, Constant Contact, Mail
Management of Project and database
Accounting software experience – Wave, Quickbooks
The ability to work in a team environment and to work with different types of personality
Access to high-speed internet ( minimum 10MB down / 2MB up)
Wired high-quality noise-canceling headset
At Least a three-year-old computer or newer running the latest operating system and updated security software
Front Facing computer camera
GetCallers virtual sales assistants are committed to meeting deadlines. The time to turn around can be influenced by the complexity and urgency of the project or task. Our turnaround time is approximately 24 to 48 hours to complete the majority of tasks assigned to us. If the job is time-sensitive, the target is established before work begins.
There are limitless probabilities for this situation. A virtual sales assistant could do tasks almost similar to an in-office employee and minimize your work of dealing with mundane tasks.
Below are just a few of the examples of how a virtual personal assistant could work for you:
To update the content of your websites,
To update your social media accounts,
Manage your Emails for answering clients,
Take your calls and schedule bookings,
Data entry,
Organize your contacts,
Set up appointments for you,
Calendar management,
Research on behalf of you,
Booking travel,
Writing board reports, etc.
This is to give you a basic idea of what a virtual personal assistant could do for you. The possibilities are limitless, what matters the most is who you hire
Real People... Real Results!
Frequently Asked Questions
At GetCallers, you never have to worry about payroll, additional office space, attendance systems, or buying extra lunch for your new team members. We cut out all other costs and help your business grow exponentially. 
Furthermore, you don't need to stress W-2 wages, sick leaves or sabbaticals, extra office decor, or existing remote working employees. We are an extension of your current business.