Trusted by more than 800+ Satisfied Companies, including:
Learn more about what our callers can do for you
If it has to do with making calls, we have the solution. We provide callers for all outbound and inbound call needs, including:
Outbound calling
Inbound customer service
Appointment setting
We provide callers to businesses that need them. Our calling plans are customized to meet each of our client's goals. Find the caller package that can help your business increase leads, get more sales, follow up, and more. Whatever tasks you have in mind that requires the agents to call or receive calls.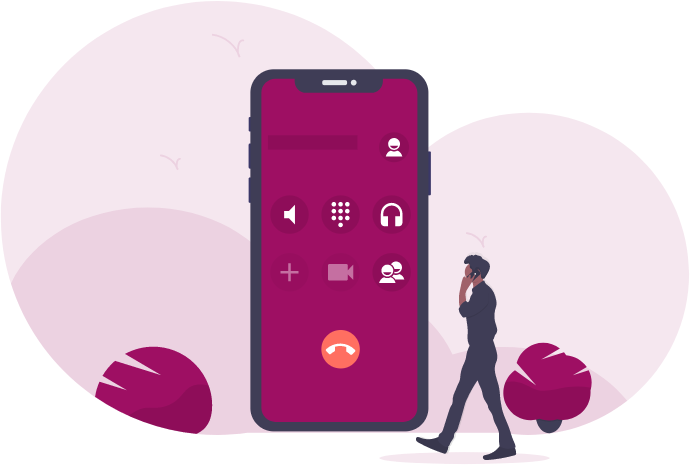 Learn more about what our virtual assistants can do for you
Virtual assistants work remotely to take care of tasks like: 
Data entry
Social media management
Calendar scheduling
Calling

 
Our virtual assistants are not bots, they are real live humans that are here to help you convert more leads, manage tasks more efficiently, and stay on budget. Hiring virtual assistants for your business can let you get things done on time and maximize productivity. 
Our virtual assistant and caller services are used by the following industries
From Fortune 500 companies to small businesses, we're there for our clients. Our caller services and virtual assistant services help scale growth and keep day-to-day tasks running smoothly. Our plans are used where calls are important and customer service matters. Our services are TCPA-compliant.  
Reach out to leads and follow up with them. Contact more prospective clients. Set appointments and keep your calendar booked in Google, Outlook, Calendly, or any other service that you use. For real estate investors and real estate businesses who want more clients and more sales. For cold calling, leads, and appointments, use our English-speaking callers. 
Find new customers and convert more leads. Have a trained and vetted caller speak with each potential new member. Make data entry easier. Save on expenses while growing your business. We offer script and rebuttal support. 
Make more outbound calls at affordable rates. See more sales and grow your client list with help from our highly-trained callers. Our plans offer unlimited lead uploads and options to obtain lead lists. Speak only to transferred calls and prospects who are interested in speaking to you.
Our callers can call your contacts, set appointments, call for appointment reminders, and more. You will be able to choose the person who will be speaking to your patients from our pool of vetted and trained callers.  
Let your mortgage clients and future mortgage holders speak to a real, live person. Let a virtual assistant take care of data entry and appointment setting. Upload as many leads as you want.  Script support for outbound calling is available. Call more people every day and make more sales. 
Our callers are English-speaking and trained to speak pleasantly and professionally with each person they speak to. For calls related to credit cards, credit lines, loans, new customers, and more. 
Upload leads to reconnect with potential customers and cold call to generate interest. Set up an answering service for your solar energy business. Book more new appointments and manage your social media presence with our virtual assistants. 
Get more customers with unlimited lead uploads and the option to obtain lead lists. Book more appointments to grow your cleaning service business. Set appointments and stay on top of your schedule with our dedicated callers and virtual assistants. 
Manage incoming calls and simplify appointment scheduling. Find new customers for your home repair or home warranty business. Let your customers talk to a live agent. Contact more leads and see more conversions. Build up your business with our affordable caller plans. 
At GetCallers, you never have to worry about payroll, additional office space, attendance systems, or buying extra lunch for your new team members. We cut out all other costs and help your business grow exponentially. 
Furthermore, you don't need to stress W-2 wages, sick leaves or sabbaticals, extra office decor, or existing remote working employees. We are an extension of your current business.