Real Estate Virtual Assistant - Making Your Work Life Easier Through GetCallers
Just like all other real estate business owners, you might be having a lot of pressure dealing with everything like listing on different websites, marketing, scheduling appointments, compiling documents, and much more. If you keep focusing on these things, when will you focus on really expanding your business?
GetCallers has solutions to all your problems. Hire a real estate virtual assistant today with GetCallers and delegate your work. This would give you a lot of time to focus on expanding your business. A real estate virtual assistant is hired to do a wide range of tasks fitting to the real estate industry. A real estate virtual assistant can provide you the edge to flourish in the real estate business.
Skills Provided By The Real Estate Virtual Assistants
Social Media Management – One of the most valuable and time-consuming tasks is social media management. We understand that going through the old listings or finding the new ones that would expire anytime soon can be a gold mine. A Real Estate Virtual Assistant could do that by giving you the extra time to follow up the leads yourself. 
Drafting emails and letters – Real estate professionals are experienced and brilliant at communicating. They love to communicate. Let your Real Estate Virtual Assistant do that work of drafting emails and letters to the clients. You don't have to sit with a blank page. Just go through the draft and send it. Thus, making your work a lot easier. 
Data Mining and updating lists –

This is another time-consuming task in your office, but the most valuable. Let your Real Estate Virtual Assistant do that work of finding data and updating all the lists so that everything stays organized when you need it. 

Qualify Leads and Setting Appointments –

There are various ways to generate the leads, such as cold calling, web inquiry forms, inbound calls, or collecting emails. Your Real Estate Virtual Assistants' work here would be to communicate with all the leads and set up an appointment of yours with the qualified leads. Then you can close the deal. 

Data Entry –

Keeping your database up to date is very important. No matter which property management systems you use, your real estate virtual assistant would keep a look at all the incoming information and update your system. 

Appointment Scheduling –

You cannot remember every meeting date, day, and time. You cannot be everywhere at once. So, your real estate virtual assistant would keep updating your calendar with all the events you have. They will set a reminder for your tasks so that you don't miss out on any meeting and maintain high professionalism with your customers.

Design Advertisements –

Spend less time wondering how to design your Real Estate Advertisement campaign. Our real estate virtual assistants will give each ad extra care so that everything is perfect when it reaches you for approval.
Apart from this, our virtual assistants can assist you in any task you want them to do or find it to be less productive.
Life After Hiring A Real Estate Virtual Assistants
In a business, you can be good at several things but not everything. You may not find the outcome you expect from generating leads and interests. The solution to this is to expand your team. You don't have to be worried about the places where you have less idea about things,
When you are out of ideas, our real estate virtual assistants are there to help you and make more money. Let us explain to you in detail how life would look if you have a real estate virtual assistant:
More productive capacity –

Which one sounds greater? – Working alone for 24 hours and getting minimal results or working with a team for 24 hours and getting better results and deals? The second one sounds better. You can utilize your time better when you have a virtual team working.

Outsourcing the activities, you don't like doing –

You cannot be great at everything. There might be something which you find out to be boring in your business. Hire a real estate virtual assistant today and let them do your tedious work. 

Automate your daily life –

Let us say you have previously had to spend an hour just handling your social media management or writing emails. At some point, you would realize that "I hope there could be someone experienced who can do it." Well, GetCallers brings the most experienced Virtual Assistants who can work as per your needs and requirements. 
So you see how life changes when you decide to expand your team: more ideas and more money.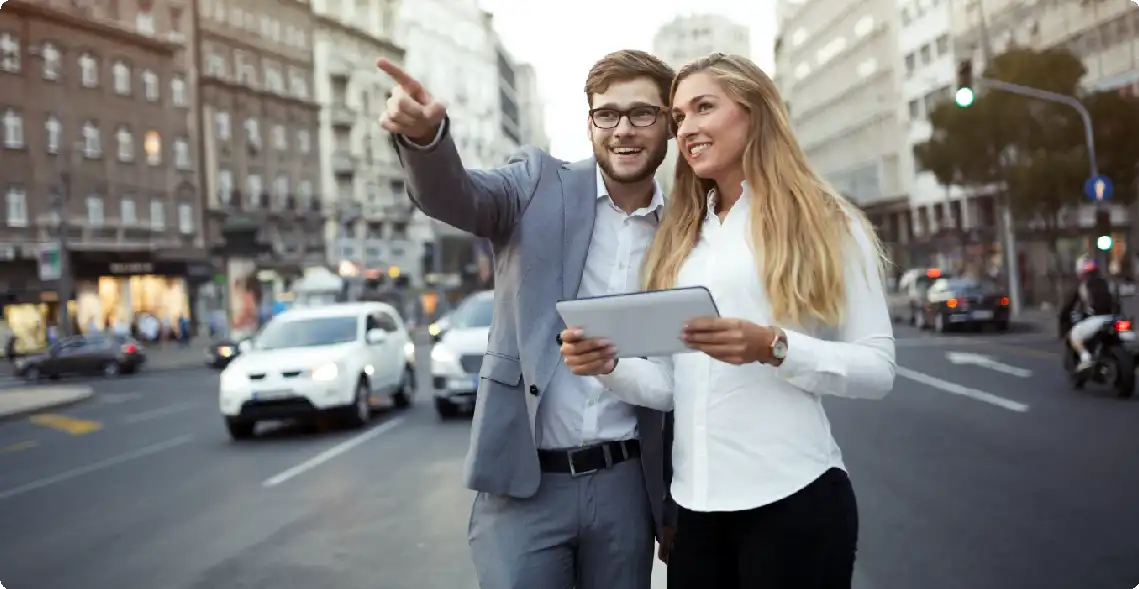 Benefits For Hiring A Real Estate Virtual Assistant
A Real Estate Virtual Assistant can reduce your work pressure and give you more time for the tasks that need your immediate guidance. Unlike a regular assistant, you don't have to pay a virtual assistant monthly. You have to pay them on an hourly basis which means pay them only when they work for you. Besides, a real estate virtual assistant doesn't ask for sick leaves, casual leaves, or other benefits from your company. So don't think that hiring a virtual assistant would require you to pay them a considerable amount.
By hiring them, you are saving both time and money. Hire our Virtual Assistant services today and pay only for the time they work for you. No work means no money. It's that simple!
Why GetCallers Real Estate Virtual Assistants?
Our real estate virtual assistant service package has everything you need:
Our Virtual Assistants have worked with diverse industries, so they are highly experienced.

Low hourly rate and budget-friendly.

Hire them as per your requirements. 

100% confidentiality

Money-Back Guarantee if you are not satisfied.

Dedicated customer success manager to guarantee productivity

Experienced & Knowledgeable Real Estate Virtual Assistants

No limit on the number of tasks assigned to them. You can make them do any work you want.
How To Hire A Real Estate Virtual Assistant Through GetCallers?
Here are the steps that you need to follow to hire us:
The first step is to sign up with GetCallers.
If you are new, a representative will be assigned to you.
Then, you select the agents based on their recordings.
Last but not least, hire! Now you have a real estate virtual assistant with you.
What Happens When You Hire Our Services?
You are assigned handpicked dedicated virtual agents when you subscribe to our services. These agents are industry-specific and are well-trained, efficient in the skills your company needs. You may also select your Virtual Agent and train them according to your business requirements.

One of our Account Specialists will be assigned to manage your sales campaign in less than three days. Get Virtual Assistants to help you optimize your business. You can work directly with them to coordinate everything from agent incentives, training, scripting, and any other details you wish to discuss.

The dedicated Account Managers with expert Virtual agents help you achieve success, and you are offered tailor-made scripts for your industry. Let us engage your leads within minutes to ensure you have all the results you need for success.

At GetCallers, it is effortless to connect, sync, and export the data you need with stress-free integration. GetCallers works with your favorite apps, CRM, and API for a seamless transition so you can trigger event-based calls based on data fields in your system.

Automatically organize and filter your leads based on criteria, such as lead types and lead sources. You may target leads with the right message and get as specific as you need! Customize your call script and data fields to personalize each contact. Personalized conversations mean better conversion rates.

Syncing the results is super easy. With a veritable goldmine of data, you can share insights with your team and reference anything with the click of a button.

When your business wants results, nothing works better than outbound telemarketing. Uncover everything from open-ended responses to specific data points. Find exactly what you're looking for by working with our team of experts.
Forward your online leads to GetCallers.

We engage leads at the right time with proven scripts.

Get the results and the insights you need to close more deals.
WE INTEGRATE WITH +1000 LEAD SOURCES

REALTIME REPORTING

APPOINTMENT SCHEDULING NOTIFICATION

FREE SCRIPT CONSULTATION

QUALITY & SECURITY

BOOK APPOINTMENTS IN YOUR CALENDAR
Why GetCallers Is The Best In The Market
Be it a Big or a Small Business; we have solutions designed for all.
Professionally designed scripts 
TCPA Compliant
Real-time call recording
Real-time Data Analytics
Assured Data Privacy & Quality Control
Seamless Appointment Scheduling to your calendar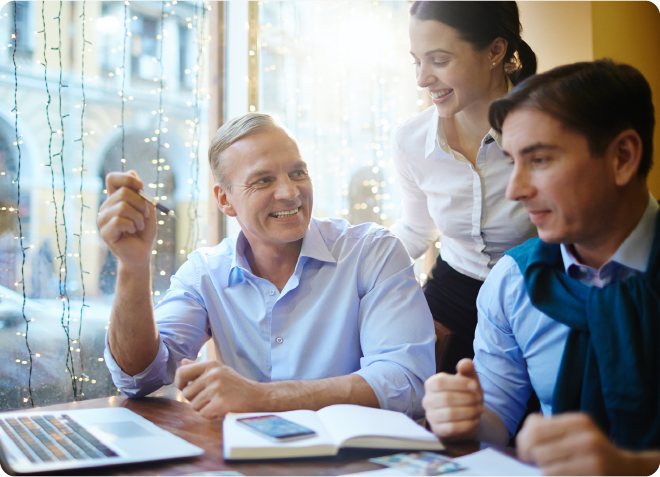 Real People... Real Results!
At GetCallers, you never have to worry about payroll, additional office space, attendance systems, or buying extra lunch for your new team members. We cut out all other costs and help your business grow exponentially. 
Furthermore, you don't need to stress W-2 wages, sick leaves or sabbaticals, extra office decor, or existing remote working employees. We are an extension of your current business.