Real Estate Virtual Assistant - Making Your Work Life Easier Through GetCallers
If you are a real estate agent, your business is going well. You have a full-time list of customers that keeps you occupied. But you also find that you can not manage things in two places at once, which puts stress on the way you take care of your business. Many times, it seems like there is not enough time in the day to handle everything from data entry to follow-up to dealing with several realtors.
GetCallers has solutions to all your problems. Hire a virtual assistant for real estate today with GetCallers and delegate your work. This would give you a lot of time to focus on expanding your business. A real estate agent for virtual assistant is hired to do a wide range of tasks fitting to the real estate industry. A realtor virtual assistant can provide you the edge to flourish in the real estate business .
Skills Provided By The Real Estate Virtual Assistants
Social Media Management – One of the most valuable and time-consuming tasks is social media management. We understand that going through the old listings or finding the new ones that would expire anytime soon can be a gold mine. A Real Estate Online Assistant agents could do that by giving you the extra time to follow up the leads yourself.
Drafting emails and letters – Real estate professionals are experienced and brilliant at communicating. They love to communicate. Let your Online Assistant for Real Estate do that work of drafting emails and letters to the clients. You don't have to sit with a blank page. Just go through the draft and send it. Thus, making your work a lot easier.
Data Mining and updating lists – This is another time-consuming task in your office, but the most valuable. Let your Virtual Assistant do that work of finding data and updating all the lists so that everything stays organized when you need it.
Qualify Leads and Setting Appointments – There are various ways to generate the leads, such as cold calling, web inquiry forms, inbound calls, or collecting emails. Your Virtual Assistants' work here would be to communicate with all the leads and set up an appointment of yours with the qualified leads. Then you can close the deal.
Data Entry – Keeping your database up to date is very important. No matter which property management systems you use, your  virtual assistant would keep a look at all the incoming information and update your system.
Appointment Scheduling – You cannot remember every meeting date, day, and time. You cannot be everywhere at once. So, your real estate online assistant would keep updating your calendar with all the events you have. They will set a reminder for your tasks so that you don't miss out on any meeting and maintain high professionalism with your customers.
Design Advertisements – Spend less time wondering how to design your Real Estate Advertisement campaign. Our real estate online assistants will give each ad extra care so that everything is perfect when it reaches you for approval.
Apart from this, our virtual assistant can assist you in any task you want them to do or find it to be less productive.
Life After Hiring A Virtual Assistants for Real Estate
In a business, you can be good at several things but not everything. You may not find the outcome you expect from generating leads and interests. The solution to this is to expand your team. You don't have to be worried about the places where you have less idea about things. So, what can you do to improve the situation? The best way to expand is by hiring a Digital assistant for real estate agents who has experience in dealing with the issues you are struggling with. Not only will they assist you from up your time by handling your most menial and time-consuming tasks, but they will do it with experience and skill that you can not get from just any virtual assistant. 

When you are out of ideas, our Digital assistant services are there to help you and make more money. Let us explain to you in detail how life would look if you have a virtual assistant for real estate agent:
More productive capacity –Which one sounds greater? – Working alone for 24 hours and getting minimal results or working with a team for 24 hours and getting better results and deals? The second one sounds better. You can utilize your time better when you have a virtual team working.
Outsourcing the activities, you don't like doing – You cannot be great at everything. There might be something which you find out to be boring in your business. Hire a  virtual assistant today and let them do your tedious work.
Automate your daily life – Let us say you have previously had to spend an hour just handling your social media management or writing emails. At some point, you would realize that "I hope there could be someone experienced who can do it." Well, GetCallers brings the most experienced Virtual Assistants who can work as per your needs and requirements. 
So you see how life changes when you decide to expand your team: more ideas and more money.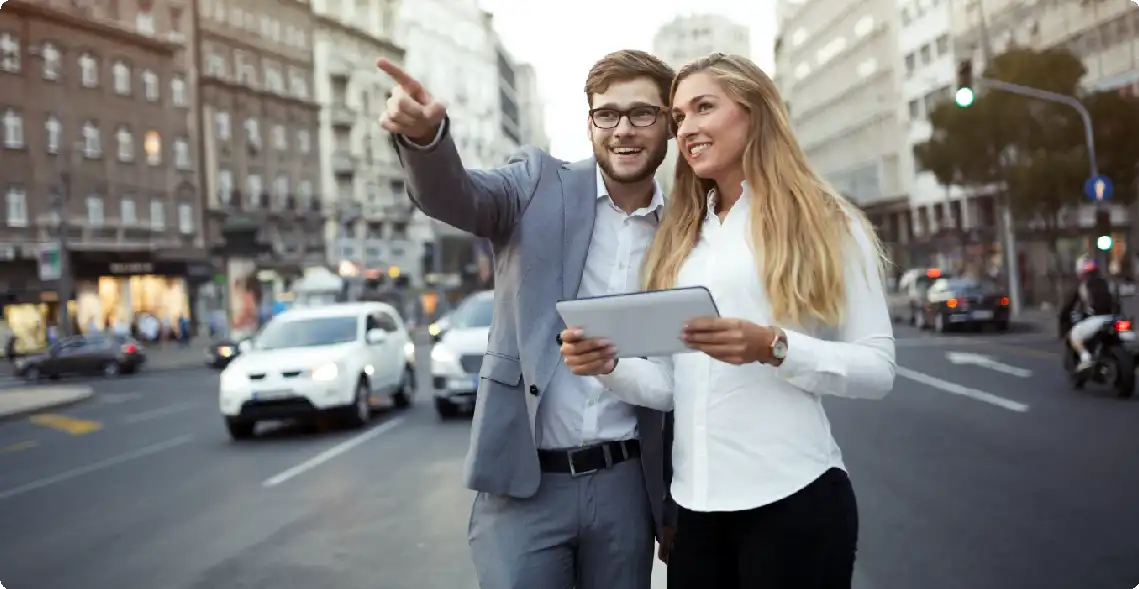 Benefits For Hiring A Real Estate Virtual Assistant
A Virtual Assistant for Real Estate Services can reduce your work pressure and give you more time for the tasks that need your immediate guidance. Unlike a regular assistant, you don't have to pay a virtual assistant monthly. You have to pay them on an hourly basis which means pay them only when they work for you. 
Besides, a virtual  assistant doesn't ask for sick leaves, casual leaves, or other benefits from your company. So don't think that hiring a virtual assistant would require you to pay them a considerable amount.

By hiring them, you are saving both time and money. Hire our Virtual Assistant services today and pay only for the time they work for you. No work means no money. It's that simple!
What Does GetCallers Real Estate Virtual Assistant Do?
Let us take a look at some of the unique skills our Virtual Assistant Offer:
You might be wondering how a virtual assistant with a more general background conducts research? With time, they may figure it out eventually. But it is way too easier to hire a real estate digital assistant who knows how to update your CRM with new notes on your leads, research new leads for buyers and sellers, handle client feedback, and access everything online.
Real estate marketing is a skill. Creating buyer's packets, mailers, and powerpoints, handling graphic design with sites like Canva, and scheduling blog posts. They all have their specific subset of skills, which is why it is important to hire someone with specific skills and experience in real estate.
From helping with data entry to transaction management that comes with each listing, our  virtual assistant has the skills and knowledge to take away your burden without constantly asking how everything should be done.
This is a task that most virtual assistants can perform easily, but in the real estate world, it is about following up with leads who are investing a lot of their hard-earned money in these major transactions. It requires a virtual assistant who understands that, and everything involved, to do this correctly.
Experts At Handling Real Estate Use Cases
When you are in the real estate business, you must have noticed that there are a few things you can do that you are especially good at. You may also observe that some of your most important activities yield the most results when it comes to generating interest and generating leads. If you are stuck at the office managing marketing materials, research, and more. you are left with less time. When you are in the real estate business, you must have noticed that there are a few things you can do that you are especially good at. You may also observe that some of your most important activities yield the most results when it comes to generating interest and generating leads. If you are stuck at the office managing marketing materials, research, and more. you are left with less time.
Get Rid of the Boring tasks
Let us assume you were always a fan of serving your clients, but never the process of prospecting and marketing. Hiring a real estate assistant allows you to tackle the activities you never liked doing in the first place. This makes sure that not only do activities like prospecting and marketing get done but they can be done effectively and efficiently and you have to do nothing.
You only have twenty-four hours in a day, which means you do not have an edge over your competitors when it comes to time and productivity. But, adding a virtual assistant for real estate agents to your team means you can have multiple people at the same time, allowing you to squeeze more value out of each day.
Regulate your day-to-day tasks
Let us say that you have to spend about an hour everyday day just handling your social media management or bookkeeping. There are things in your daily life that you always wanted to automate, but never employed someone to do because you would have to train someone to perform even the most basic tasks. But that is not the case with a real estate virtual assistant.
What Happens When You Hire Our Services?
Even with all the points mentioned above, it is still hard for you to decide if you should hire a Digital assistant, we understand your point of view, there are skilled and talented assistants out there, but it can be hard to see how making a hire like this can impact your bottom line. Here are some of the statistics and the benefits that demonstrate how our virtual assistant can help you:
The administrative tasks are the least favourite parts of your day. If you are in the real estate business, you likely got into it because of your passion and skills in this business, or a combination of both. The administrative tasks that mark the daily operation of a real estate business, however, are different.
But hiring a virtual assistant can mean outsourcing the work not only to someone as efficient as you are, but can even be more efficient with these administrative tasks. As recorded by a study, "remote workers are more efficient because they have better control of their time and spend no time traveling to the office."
Whatever efficiency your virtual assistant can bring to the table becomes efficiency within your real estate organization. If they are more efficient than you while doing data entry, then it is less profitable for you to engage in your data entry. If they are more productive at researching your market, then it does not make sense for you to handle your own MLS research, either.
If you ever consider talking to someone who has never hired a virtual assistant before about the cost of adding someone, they will likely have some skepticism. It is only a natural part of growth. After all, someone who has worked in the real estate business might have some trepidation about outsourcing any of their usual activities to someone else. They are not just used to it. If you have been good at data entry, why would you trust that a online assistant is going to be just as good?
Another major problem for many people is cost. They do not believe that a virtual assistant is going to be worth the hourly rate it costs to keep them working. Even if the virtual assistant is only charging part-time expenses can be challenging for someone who has never grown their enterprise before.
But you will be surprised to know what the numbers say. Cost is not only less of a factor for hiring virtual assistants, but it is one of the major advantages when compared to what it takes to hire someone in-office. Research shows that a virtual assistant can save up to 80% on operating costs throughout the year. With our skilled virtual assistant, the question is not whether you can afford one, it is how you can afford to avoid hiring one.
Why GetCallers Is The Best In The Market
GetCallers is a virtual assistant services company that handles your marketing, appointment setting, real estate, and other office job requirements. Our services are a cost-effective solution for your organization's operations, so you can rely on us during your busiest seasons or for occasional projects when you need more employees to assist you.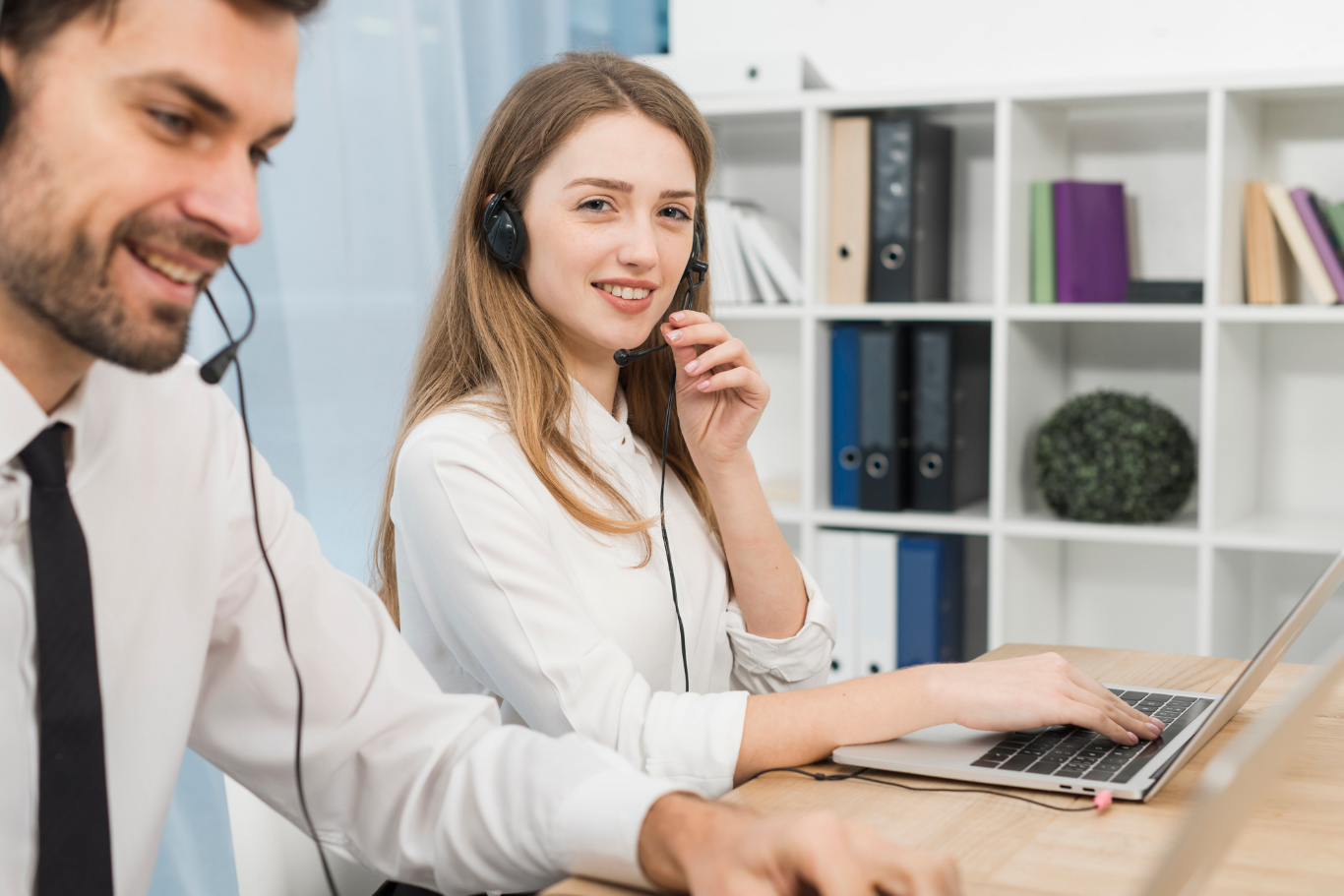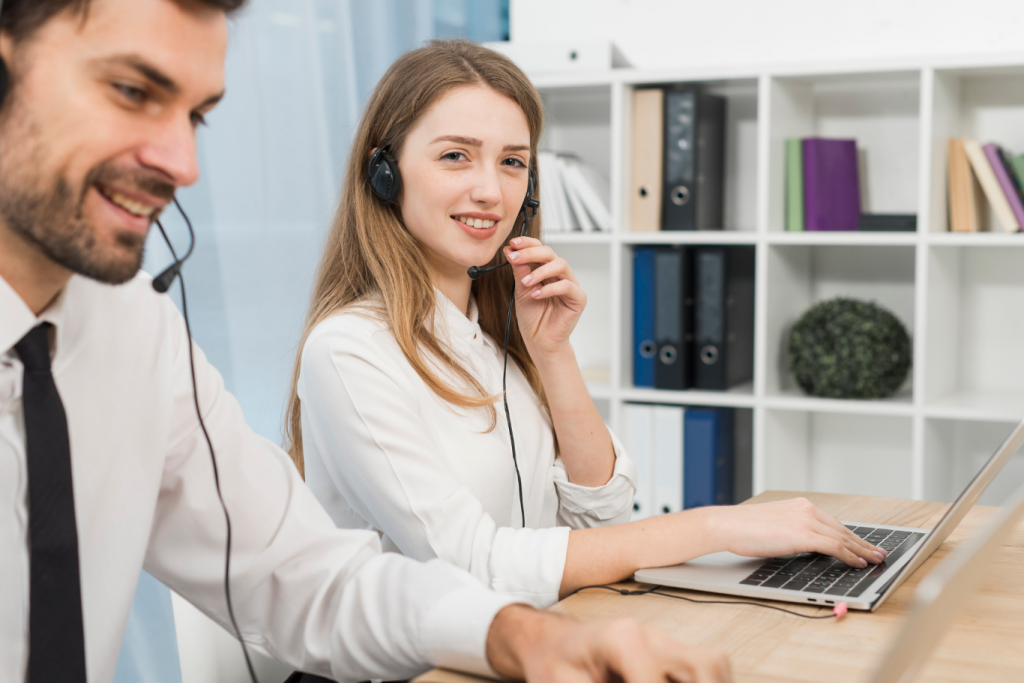 A reliable team for your business
Our virtual assistant services provide you with a creative and resourceful team for all your business needs, from graphic design to data entry.  
Cut expenses and increase savings
No need to worry about spending on payroll taxes, training, or space and equipment, our entire virtual assistance team is gathered in one location, so you can easily keep track of their activities.
We support business growth
Our virtual assistant services can shoulder the increased operational tasks that come with the growth of your business, so you do not have to worry about the increasing costs of maintaining full-time personnel.
Virtual assistance for the whole year
We work every single day of the year so that you are productive and efficient even during the holiday period.
Real People... Real Results!
Frequently Asked Questions
At GetCallers, you never have to worry about payroll, additional office space, attendance systems, or buying extra lunch for your new team members. We cut out all other costs and help your business grow exponentially. 
Furthermore, you don't need to stress W-2 wages, sick leaves or sabbaticals, extra office decor, or existing remote working employees. We are an extension of your current business.