Technology is ever-changing, and with it, the way we conduct business and communicate. Today, customers make the first contact with a company through their website, live chat and mobile apps, or social media. But when a customer has a problem or needs assistance, they still reach for their phone.
Customers expect to be able to communicate with the companies in which they do business. They want to know that the person on the other end of the line will be able to help them quickly. With GetCallers, someone is always available to answer that call.
GetCallers is a cloud virtual assistant agency and virtual assistant solution for small and medium-sized businesses. Since 2008, we have been a reliable, modern solution for a variety of common business needs. Our inbound and outbound virtual assistant agency representatives and virtual assistants are ready to help customers, manage administrative tasks, and grow your business.
Headquarters
135 E. 57th Street 14th Floor              New York, NY 10022
Empowering Small and Growing Businesses
Our goal at GetCallers is to empower small, independent, and growing companies. Our virtual assistants and callers level the playing field by bringing smaller brands to the same level as the big guns. Startups and small businesses can deliver the same professionalism and peace of mind as larger companies. In fact, you are in a unique position to exceed customer expectations with a more personalized, friendly experience.
GetCallers is committed to meeting the needs of smaller companies. We serve a broad spectrum of businesses across several different industries. Our agents are ready to assist in live chat support, cold calling, inbound and outbound calls, and virtual assistance, all at affordable prices. With over 13 years of experience, we bring your venture to the next level. GetCallers delivers a higher return on investment for top-notch service and an excellent customer experience every time.
Our Services
GetCallers can help your small and growing business with:
Inbound & Outbound Cloud Calling
Customer service
Technical support
Account assistance
Cold calling
Sales and advertising
Virtual Assistants
Email management
Remote administrative tasks
Social media support
Project management
Appointment and meeting scheduling
Online market research
Data mining
Lead generation
And more!
Professional Metrics, Reports, and Analytics
We are a leading cloud virtual assistant agency solution for all types of businesses, including real estate brokers, law practices, IT firms, and more. Our modern approach to virtual assistant agency and assistant management makes it easy for your business to stay on-trend with the latest best practices.
With GetCallers, there are no surprises or confusion. Professional metrics, detailed reports, and easy-to-understand analytics allow you to see exactly how our agents work for your business.
GetCallers ensures that there is always someone available to answer calls and business inquiries. We understand that even one dropped call or unanswered question could have a negative impact on how your business is perceived. That's why our agents strive to continually meet and exceed customer expectations.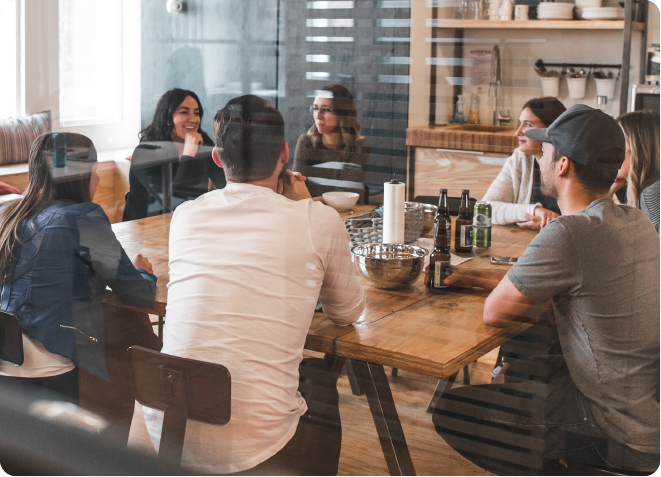 Your Business, Our Qualified, Professional Agents
Running a business is hard work, but you don't need to take on all the responsibility yourself. While more business gets done online than ever before, many customers still prefer the personalized touch of speaking directly with someone when they have a question or concern. No matter what industry you're in or how diligently you run your business, someone will always need to get in touch with you. That is just the nature of being in business today.
For those who prefer to get in touch digitally, our virtual assistants are ready to help assist on live chat, mobile apps, direct messages, email, and more.
Our virtual assistants can manage everything from lead generation and administrative tasks to data entry processing, IT services, and social media management. Our virtual assistant agency representatives are the friendly, reassuring voice of your business. We deliver technical know-how and advanced customer support with a personal touch. GetCallers gives you the time and energy to focus on what's important, like growing your business.
At GetCallers, you never have to worry about payroll, additional office space, attendance systems, or buying extra lunch for your new team members. We cut out all other costs and help your business grow exponentially. 
Furthermore, you don't need to stress W-2 wages, sick leaves or sabbaticals, extra office decor, or existing remote working employees. We are an extension of your current business.