Let's say you are an industrial real estate agent who closes two deals in a month and manages them excellently. It is an excellent position to be in, but the real problem knocks on the door when you will reach the growth stage and close four to five deals or more in a month. Then, you might look for a solution. A real estate virtual assistant can be your savior. It can be a little intimidating to determine where to begin, initially, you should get used to words like virtual and virtual assistance. So, read the article and get answers to all your queries.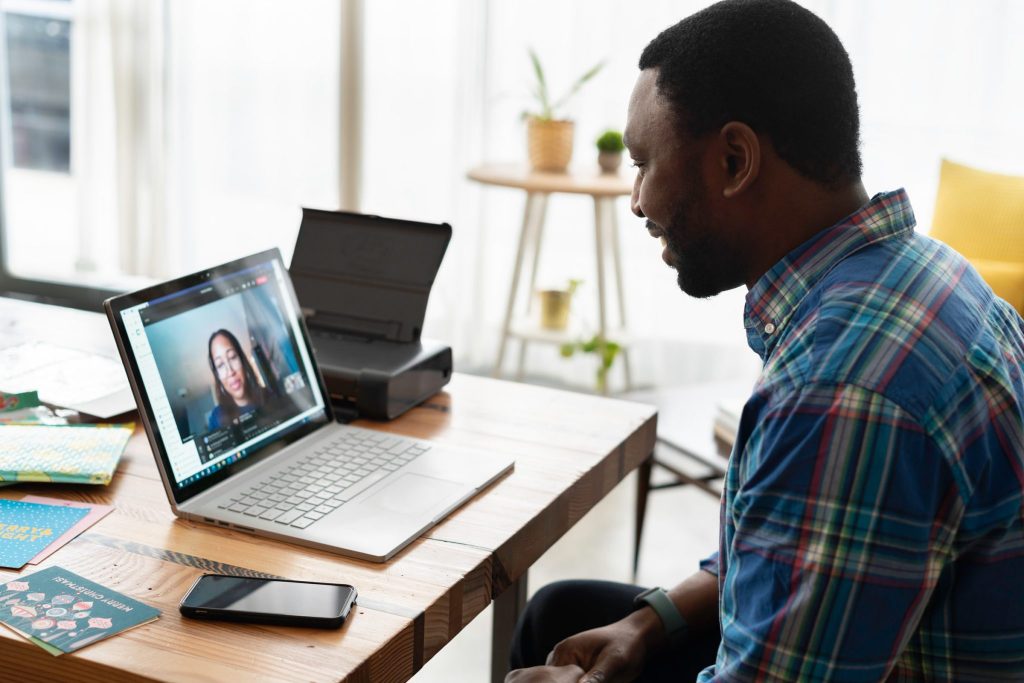 What Exactly a Real Estate Virtual Assistant is?
Designed to work remotely without a specific workplace, a real estate virtual assistant is dedicated to managing daily operations and management tasks for your real estate business. A virtual assistant acts as your right hand and helps you with time-consuming tasks that distract you from the essential tasks. Consequently, a Real estate virtual assistant could be of great benefit to you, specifically if you want to upscale your business rapidly and make more money.
What Tasks Can You Delegate to Real Estate Virtual Assistant?
The secret to a productive working relationship with your assistant is defining the kinds of tasks they will be responsible for in advance. You can't expect the assistant to adequately handle all of your tasks.
Following are some of the tasks that a real estate assistant can handle easily-
Administrative Tasks
An active administrative department that manages all day-to-day duties, such as creating performance reports or scheduling appointments, is necessary for your business to prosper. In essence, the admin category includes any automated duties that prevent you from interacting with clients. Among them are:
Researching Property & Data Entry
Property research is an essential component of your business organization because the real estate market swings with the economy. You can compare pricing and learn about surrounding businesses' deeds or ownership structures with the aid of a virtual assistant.
Every business has a reliable database, but it can take a lot of time to enter all the necessary information, such as property listings, sales, property valuations, commission information, etc. Utilizing a real estate assistant will enable you to cut cost-effective billable hours.
Inbox Management
It can be challenging to distinguish between useful and spam emails in the influx of emails. Your inbox can be organized by an assistant who can also reply to client emails right away.
Calendar Management
You must carefully monitor your daily schedule to make sure that all appointments with clients and assignments are completed on time. Making numerous adjustments throughout the day might be terrifying. A virtual real estate agent will assist with scheduling client consultations and make sure all of your obligations are accurately noted in one location.
Cold Calling
You will be able to gather more pertinent information from real estate buyers and sellers if you present your proposal to a large audience. A virtual assistant can help to manage calls and pitch services to prospective customers.
Social Media Management
Millennials make up the bulk of every real estate agent's target market. Today, websites like Facebook, Pinterest, Twitter, and others are used by individuals all over the world as research tools. As a result, you need to regularly update your marketing plans and maintain an active social media presence. However, keeping up with all the trends and consistently producing relevant content online can be challenging. Additionally, you need to add photographs of properties, update current sales information, and respond to any messages or comments asking questions about your company. In these circumstances, collaborating with a virtual assistant will enable you to operate quickly and without latency.
Follow-up Property Leads
Regardless of the sector, you are in, businesses are all about generating leads and converting them into potential clients. However, in the real estate market, you have to respond to inquiries quickly, or you risk losing the opportunity altogether. Collecting leads is the initial phase in the follow-up process. Here, you need to make a list of all the social media commentators and messengers and contact anyone who has gotten in touch with your front desk. Your virtual assistant can help you with follow-up with your property leads. Your assistant will keep track of all property leads and support you as you work on urgent cases.
How To Use Real Estate Virtual Estate Assistant & Drive Effective Results?
The following factor can help you to use the real estate virtual assistant effectively and drive desired results-
Decide an Expertise Zone
When selecting a virtual assistant, you can focus on a variety of distinct specialties, such as:
Virtual Transaction Coordinators
Having someone to compile and organize the documents related to your transactions is extremely helpful. A real estate virtual estate assistant can do the task for you.
Virtual Inbound Sales Assistants (ISAs)
Get some assistance from someone to nurture inbound leads and qualify new customers to increase sales. This can help you stay at the front of prospects' minds until they are ready to commit, as it can take them up to 14 months to finally get in touch with an agency.
Virtual Outbound Sales Assistants
It might also be beneficial to hire someone to make cold calls to for-sale-by-owners, expired listings, and other prospective lead sources. As long as making cold calls for lead generation is permitted in your state, the real estate virtual assistants are skilled at doing so.
Routine Tasks
You may save a ton of time by outsourcing all those time-consuming administrative duties like updating listings, gathering and entering leads, and other data entry work. Other time-consuming chores include-
Managing credit reports

Responding to inbound client's calls or emails

Data entry
Marketing
Marketing tasks take up a lot of time. Almost every area of your marketing can be managed by a virtual assistant including:
Social media

Blogging

Increasing online presence

Graphic design
Why You Should Have a Real Estate Virtual Assistant?
The right real estate virtual assistant can make or break your business. Your performance will undoubtedly improve if you rely on a trustworthy assistant. However, if you begin working with someone inappropriate for the real estate sector, you can have difficulty reaching the objectives.
So check out the benefits of choosing the best real estate virtual assistant-
Effective Communication
Since the real estate market is very customer-focused, an assistant contacts potential leads frequently. Hiring someone with strong communication abilities will guarantee that the other party receives your organization's message clearly.
Grip on Minute Tasks
The best real estate virtual assistant helps to keep an eye on the small but important tasks and completes the work responsibly.
Maximum Productivity
Your in-house team and you will be able to focus on important duties like closing deals and other business-related activities, thanks to your virtual assistant which will help your company expand more quickly.
Saves Costs
You may also save money by using a virtual assistant for real estate as they no longer need training. Remember that the majority of virtual assistants for real estate have years of expertise working in the field, so you can immediately offer them jobs without much instruction or direction.
Better Work-Life Balance
Having a real estate virtual assistant helps to manage and complete the business tasks. By managing the routine and repetitive tasks like data entry or email management, you can find some time for yourself and your family to just relax.
Let GetCallers Help You
Why should you choose GetCallers for real estate virtual assistant services? Let's find out-
Helps to connect with real estate leads and follow-up

Reach more prospective clients

Set appointments on Google Calendar, Outlook or Calendly

Use Get Callers' English-speaking callers for cold calling, leads, and appointments
GetCallers is pocket friendly and charges as low as $5 per hour per agent. With a rich experience in servicing established firms like Chrysler, Sotheby's, StateFarm, Jeep, and many more, GetCallers is the best place to be. No contracts, no risk, just pay weekly as you go.