Grow your business with a Virtual Assistant at GetCallers.
As your business expands, workload increases, and managing routine administrative tasks becomes difficult and hectic. Therefore, hiring reliable virtual assistant services from GetCallers can help you manage your daily tasks, without an Internet connection, providing office space, work desk, or computer. GetCallers will create a good rapport with your business associates, suppliers, partners, customers, vendors, and other stakeholders, and will work simultaneously to save time, reduce operational costs and manage your business effectively.
Trusted by more than 800+ Satisfied Companies, including:
Why do companies
rely on GetCallers
for their
virtual assistant services?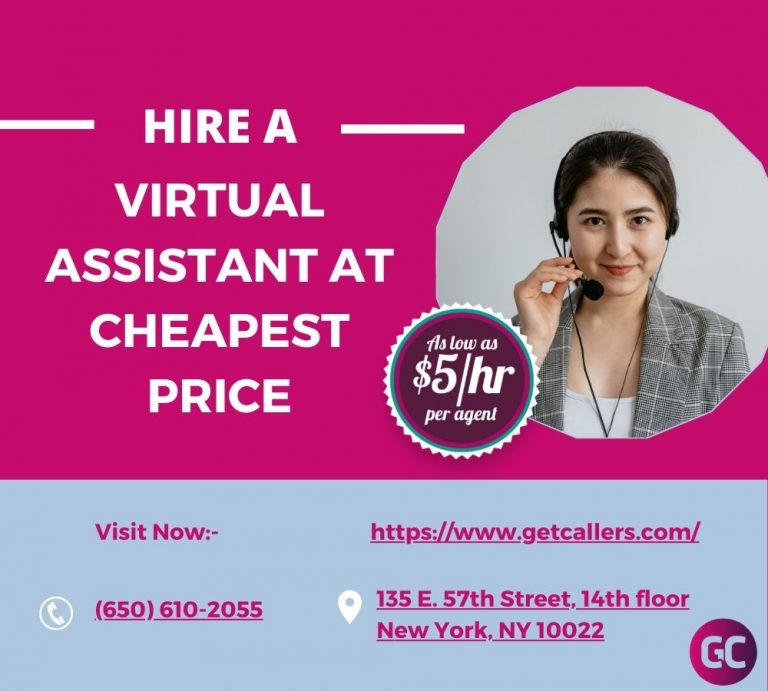 Highly Trained and Technical Experts
Our services are handled by a team of assistants with in-depth knowledge of business domains and management. Our Virtual Assistant are skilled and well-trained to work with advanced tools and systems.
Process and Workflow-Oriented
When you hire Virtual Assistant services from GetCallers, you will get a staff who follows your business workflow, so that every task of yours is done efficiently and you have the assurance that your work is being done.
With our services, you will be able to eliminate the need for additional office equipment and space. Furthermore, you can minimize the cost of payroll taxes, employee benefits, training, and recruitment.
Too Much Time Consumption On Email, Scheduling, Travel Booking, And Research?
It does not imply that they are a robot. In simple words, the person is working from our GetCallers office and works under instructions in assisting you and your company when inquired. Companies no longer need employees to be present in the same room or even in the same place to function due to technological advancements.
What Happens When
You Hire Our VA Services?
We understand that when you pay for a service, you want a result for every penny that you have paid. So here are some of the tasks that our service does for you to make you realize that it is worth it.
E-commerce and SKU management
To increase efficiency and revenue, e-commerce businesses require good SKU management. Our services give you the results you want.
Data entry and typing services
Our services will take care of data entry tasks for your organization. Their attention and focus on detail assure that they encode with precision.
Basic office administration
Our services will keep your office workflow managed, making sure that you do not miss any appointments or meetings.
Office document management
You can need any document or file while working, but will you waste your precious time on managing them and finding them later when you need them. Our  services ensure that everything you need is in one place, so you can request documents whenever you want.
With all these services and benefits our services are also equipped with marketing tools and ideas that put your business in front of your audience.
Our  services can carry out various project management, organizational tasks, and communication, so you can focus on operating the core aspects of your business.
Transcription and audio typing
Our  services will handle converting your important meetings and audio files to reports so that you can use them later when they are required.
Booking and confirmation, voicemail, and email management
Our  services can also coordinate your schedule and ensure all your calls and emails are answered. This means, no missed calls and emails.
Our virtual assistant services will ensure all your reports and documents are free from punctuation, spelling, and grammar errors to maintain a quality level of professionalism.
Our service will help bring your unique design ideas to life. Our team is skilled in the latest design trends to help your business update its look.
If you do not have time to manage all your appointments, our  services will take care of coordinating your schedules to accommodate your important meetings.
Our services offer a cost-effective solution for your lead generation efforts with the help of effective management of your business's social media presence.
Search engine optimization
Every company wants their company to be flashed when a keyword is searched on Google. Our  services can help you conquer search results with a strategy created for your business goals.
A quality transcription service is within your reach. You can rely on your service to provide accurate and fast transcriptions every time.
If you do not have time for research. Hire our  services, and we will do the required research and fact-checking for any of your business operations.
If you want someone on the phone to generate leads for your organization, our  services will take on the job.
Presentations created by your  services will keep your customers engaged and drive your message home to your audience.
 Our virtual assistance service provides you with a streamlined solution for monitoring,screening,and approving content for your company.
Why GetCallers Is The Best In The Market
GetCallers is a virtual assistant services company that handles your marketing, appointment setting, real estate, and other office job requirements. Our services are a cost-effective solution for your organization's operations, so you can rely on us during your busiest seasons or for occasional projects when you need more employees to assist you.
A reliable team for your business
Our  services provide you with a creative and resourceful team for all your business needs, from graphic design to data entry.
Cut expenses and increase savings
No need to worry about spending on payroll taxes, training, or space and equipment, our entire virtual assistance team is gathered in one location, so you can easily keep track of their activities.
We support business growth
Our services can shoulder the increased operational tasks that come with the growth of your business, so you do not have to worry about the increasing costs of maintaining full-time personnel.
Virtual assistance for the whole year
We work every single day of the year so that you are productive and efficient even during the holiday period.

1. Forward your online leads to GetCallers.


2. We Engage Leads at the right time with proven scripts.


3. Get the results and the insights you need to close more sales.
All of our features are designed for businesses, big and small.



Call Recording for Each Call



Book Appointments in your Calendar
Real People... Real Results!
Frequently Asked Questions
At GetCallers, you never have to worry about payroll, additional office space, attendance systems, or buying extra lunch for your new team members. We cut out all other costs and help your business grow exponentially. 
Furthermore, you don't need to stress W-2 wages, sick leaves or sabbaticals, extra office decor, or existing remote working employees. We are an extension of your current business.