Returns on investment are a big thing in the business world. No one understands this concept better than realtors, real estate agents, and property developers. They invest in the property and make profits, but there are very few real estate agents who invest in virtual assistants. A real estate service is an investment that helps you receive significant returns. All successful real estate organizations understand the value of a real estate assistant.
A real estate can do a variety of tasks for you that help reap fruitful results in many forms. In this post, we will look at what real estate is, the benefits of hiring a virtual assistant, and how to manage a real estate assistant.
What is a Real Estate VA?
A real estate virtual assistant is a personal assistant who works remotely for a real estate agent. A virtual assistant can help a real estate agent with a variety of tasks such as making calls, scheduling appointments, data entry, responding to lead queries, and so on. The primary purpose of hiring a real estate agent is to save time to focus on the core tasks such as taking follow up with leads, meeting new clients, and ensuring an improved property tour experience.
A real estate agent can perform primarily three types of duties: administrative, sales and marketing, and customer support.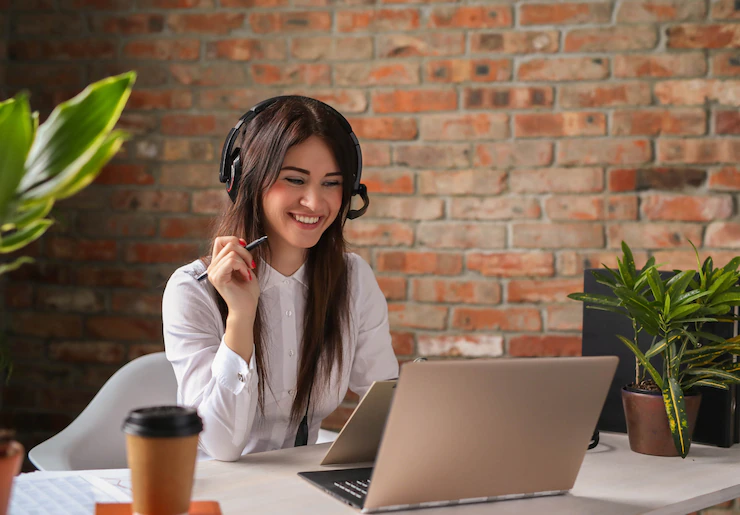 Administrative real estate assistants      
A virtual real estate assistant has expertise in managing office tasks that include data entry, scheduling appointments, making phone calls, bookkeeping, and other clerical tasks. A good administrative assistant should have a decent knowledge of office software and good communication and reasoning skills.       
Sales and marketing real estate agency
A sales and marketing virtual assistant has the expertise in cold calling, scheduling appointments, advertising on social media, tracking marketing analytics, writing emails, nurturing prospective leads, handling objections, and more. Good sales and marketing real estate helps you reach new customers, save time and effort on the tedious task of cold calling, and expand your business with effective advertising.   
Customer support real estate
A customer support real estate virtual assistant has expertise in handling customer calls, responding to queries, guiding customers through sales processes, gathering feedback, and ensuring a pleasant customer experience. A good customer support real estate can help a real estate agent expand the business by offering exceptional customer service to the existing customers, which results in new leads for the business through word-of-mouth marketing.   
Benefits of Hiring a Real Estate VA
Hiring real estate is a great investment. Have a look at some of the key benefits of hiring a  virtual assistant.   
High-quality services 
A real estate is a well-seasoned and highly trained professional who knows how to help you stand out in the market. A professional virtual real estate assistant provider has a team of highly trained VAs who are experts in cold calling, administration, and marketing in the real estate industry. You can get an edge over the competition with high-quality services.         
Enhanced efficiency and increased productivity
Real estate adds extra hours to your productivity. Your assistant can take care of clerical tasks, administrative tasks, and marketing and sales tasks. This frees up your time so that you can invest in other important tasks of your real estate business, such as meeting new clients and finding new market opportunities.   
Keep you organized
A virtual real estate assistant can be a great addition to your real estate business if you are overworked. Your real estate assistant can help you keep organized by scheduling your calendar and reminding you about the appointments, and meetings with business partners. It takes the stress off your shoulders and you can focus more on planning and expansion of the real estate business.     
How to Manage a Real Estate  Assistants?
A virtual real estate assistant can perform almost all the tasks that an on-site real estate assistant can do. If you partner with a real estate agent to provide a virtual assistant, your agency is responsible for delivering the services and tools. But, if you are hiring an in-house real estate virtual agency or employ a virtual assistant on a contract basis through a recruitment agency, you need a few tools to manage a real estate virtual agency.      
1. Google Suite and Microsoft Office
Google suite and Microsoft Office are the tools used for general collaboration. With the help of Google Sheets, Google Docs, Google Slides, Microsoft Excel, Microsoft Powerpoint, and Microsoft Word, you can create and share documents.  
2. Trello
Trello is a tool used for task and project management. It helps you manage the tasks, track progress, and create a workflow. It comes with a range of features and an interactive dashboard that helps you assign, track and share feedback on the tasks.  
3. Zoom
Zoom is a tool used for scheduling and hosting virtual meetings. It helps you easily connect with your virtual assistant. You can use Zoom on your computer, smartphone, or tablet to connect with your virtual assistant.
Depending on your needs, you may require tools like Google Drive, Loom, and Dropbox for other management tasks.      
How GetCallers can help you?
GetCallers is a leading provider of virtual assistants for the real estate industry. The company provides you with a real estate virtual assistant who can help you with reaching out to leads and follow up with them. Your virtual assistant can set appointments and keep your calendar booked in Google, Outlook, Calendly, or any other service that you use.
By partnering with GetCallers virtual assistant, you never have to worry about payroll, attendance systems, additional office space, W-2 wages, sick leaves or sabbaticals, and other duties. You can get your virtual assistant starting from as low as $5/hour.