A real estate assistant is not just someone who can handle your admin and secretarial work. A virtual aspect works virtually or remotely but can assist you in all aspects of your business. They can help you in digital marketing, social marketing, email management, administration work, or anything in your business that can be done virtually. Even if you own a real estate business, there are real estate virtual assistants that can help you to grow your business. Let's see how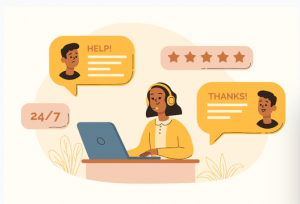 One of the biggest issues in the real estate business worldwide is the lack of consistent lead generation. And the main reason is a load of admin, paperwork, and other day-to-day tasks. It is impossible for someone to handle all the work without assistance and maintain consistency. And there is no way to scale your business without consistent lead generation. The solution to the problem is Real Estate Virtual Assistant. These virtual assistants can take over day-to-day lead generation processes.
If you are in the Real estate assistant and can only close one or two deals in a month, it is time to scale your business. Real Estate Virtual Assistants are easy-to-hire, cost you less, and are highly productive.
These are some points on how a Real Estate Virtual Assistant can help you.
Creating Lists
If you are in the real estate business, you know how important the quality of original lists is for direct mail campaigns, cold calls, or voicemail drops. It is crucial to create lists. A Real Estate Virtual Assistant can create these lists on different bases, such as absentee owners, high equity owners, delinquent owners, and many more. Once different lists have been created, creating customized messages for them becomes much easier and reaching them out.
Direct Mail Campaign
Real Estate Virtual Assistant can utilize the segmented lists and upload them for a direct mail campaign in segmented campaigns. Your response rates increase significantly when you enter the market with a direct mail campaign. Which ultimately increases your clients and increases profit.
Managing Inbound Responses
Once your response rate increases, there is a high chance that inbound call center services and messages will increase. Real Estate Virtual Assistant can easily communicate with the prospects and check if the client is worthy enough to spend your time and resources. These assistants are trained and have the skills to communicate with potential clients.
Onboard Professionals at a cheaper cost
Real Estate Virtual Assistant works remotely, which means they can work from anywhere in the world, and you get access to professional talent for a fraction of the cost. You will pay just about one-third of the cost of hiring an in-house employee, get the same benefits, and increase productivity. You also do not have to provide them with office space, benefits, insurance, etc., which reduces expenses significantly and increases your profit.
No limited working hours
When you hire someone in-office, they generally work from 9 to 5, whereas a Realtor Virtual Assistant can assist you before and after service hours. You have access to a team overseas that can work for you at any time of the day you decide. These assistants are available 24 X 7 and give your business the ability to run 24 hours a day, giving you an advantage over your competitors.
Administrative Tasks
A Real Estate Virtual Assistant can handle the following administrative tasks :
Upload and manage property listings
Managing arrears
Perform property research
Checks like rental history information for prospective tenants
Listing agreements
Manage expired listings
Respond to and filter emails
Property maintenance
Processing rental applications
Rental appraisals and reviews
Lease renewals
Proofreading
Tracking market statistics
Bookkeeping
This list can go on, but these are the major tasks of a Real Estate Virtual Assistant. They can do everything your business needs, but virtually.
The benefits and the task lists of Virtual Assistant for Real Estate are endless. If a Realtor Assistant works for you 45 hours a week, this is time you get to concentrate back on business. And you only pay for the services the worker provides, which means no extra expenses. Even if you have an in-office team working for you, Real Estate Virtual Assistant helps free up time for them to optimize their roles and do the essential things for your business. Your in-office staff can then do the work that requires client-facing.