Hiring a Virtual Administrative Assistant: What You Need to Know
A virtual administrative assistant can be extremely helpful in making the daily office activities run smoothly. We live in a digital and accessible world where we are surrounded by instruments of instant gratification. A virtual administrative assistant is one such instrument that helps to keep running the administrative tasks and activities, the way they are supposed to be.
What is a Virtual Administrative Assistant?
A virtual administrative assistant has many synonyms like independent worker, reliable assistant, great multitasker, and many more. Basically, a virtual administrative assistant is someone who assists with administrative, business development, social media management, marketing, and many other business operations.
By managing the recurring business tasks, the virtual administrative assistant helps the entrepreneurs or managers to focus on the strategic tasks. The virtual administrative assistant often works remotely, which also helps the service seekers to get the services at fair prices.
What Type of Tasks Can Virtual Administrative Assistant Handle for You?
Following are some of the tasks that a virtual administrative assistant can handle for you-
Managing the Calendar
One of an entrepreneur's biggest hurdles is managing the calendar, both personally and professionally. Virtual assistants can make it simple for you to do everything from setting reminders to booking appointments.
Coordinating and scheduling calls & appointments

Confirming appointments

Reminding about crucial calls and meetings

Rescheduling calls or meetings

Saving time

Maintaining a to-do list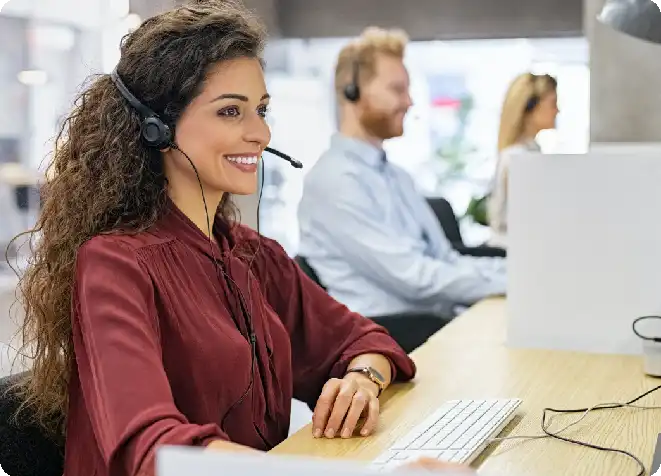 Contact Management
Take note, if you need someone to update your contact list or if you're drowning in email, a competent virtual assistant can achieve the following things while saving you hours:
Screening emails

Managing contacts

Updating contacts' information 

Managing CRM
Conducting Daily Office Tasks Smoothly
You can hire a specialized virtual assistant to manage your schedule, files, email inbox, phone management system, and other aspects of your everyday life. A virtual assistant can be useful as long as you don't have to complete office work on-site.
Managing Travel
Business travel, booking hotels and flights could take up far more time than you think. Wouldn't it be preferable for you to use that time to focus on your company? A virtual assistant can:
Research & book flights and hotels: A virtual assistant may look up flights and hotels that fit your criteria. Over the course of a year, the virtual administrative assistant will save an incredible amount of time by giving them their preferred airline, seat, hotel rooms, and other details.
Research & book transportation modes: A virtual administrative assistant can help you to research and book a preferred mode of transportation. Your virtual assistant may explore these possibilities and book the rest of your travel arrangements, just like they do with flights.
Arranging for events – The virtual assistant does the research and makes the arrangements for you, whether it's a special restaurant, meeting place, or even a concert.
Business Development
Business development requires a lot of legwork, such as locating email addresses or conducting LinkedIn lead research. These tasks can be completed by a virtual assistant, freeing you to concentrate on the interpersonal connections necessary for closing deals.
Researching leads on LinkedIn – A list of ideal clients is necessary for B2B enterprises (and some B2C firms). In accordance with your instructions, a virtual assistant can look up potential clients on LinkedIn.
Find email addresses – A virtual administrative assistant can locate the email addresses of potential clients you need to contact using databases and Google.
Creating presentations – Finding and adding a prospect's logo and adjusting the text color to match can improve proposals when done by a virtual administrative assistant. Additionally, slides can be animated as necessary.
Management Tasks
There will be a lot of management tasks that need to be completed as your firm grows. You might have to put together reports for clients. This can just include compiling a ton of information you already have. There are other management duties, such as expanding your team. Some of this can be easily assigned to your virtual administrative assistant.
Assemble reports: An assistant can help to create KPI reports at defined intervals to track the progress.
Recruiting employees: It's more difficult to find good employees than good candidates. Based on the criteria you provide, a virtual administrative assistant searches LinkedIn for potential workers.
Costs of Hiring a Virtual Administrative Assistant
Like any other service, the costs for a virtual administrative assistant vary on experience. Following are salary ranges for virtual administrative assistants according to the job portal Zip Recruiter-
Hourly rate – $7.21 to $62.74

Weekly rate – $288 to $2,510

Monthly rate – $1,250 to $10,875

Yearly rate – $15,000 to $130,000
The majority of assistants prefer to be paid using safe online methods like PayPal, while some will accept cheques or money orders in exchange for their services. It can vary how they bill for their work. Some want to bill their company weekly or monthly, while others prefer upfront payments. Virtual administrative assistants must be paid regularly if they are used as full-time remote employees.
How Virtual Administrative Assistant Can Change Your Life?
Listing a few of the things a virtual administrative assistant can perform to assist you is one thing. But it's much more crucial to provide an example of how this might function. Here are a few examples of how life may change if you hire a virtual assistant:
Interruption-free Environment
How does it feel to work for hours without any interruptions? Felt great right? You can get your multiple and important tasks done in just a couple of hours. A virtual administrative assistant can help you achieve this goal daily. You can concentrate on the day's most productive job if you delegate the administrative duties to your administrative assistant.
Get a Break, You're Working Hard!
You don't merely hire a virtual administrative assistant to give yourself more time to work. Additionally, you should give yourself additional time off. It's ideal to outsource data entry to a virtual assistant rather than working on it at lunch to finish a project you're working on.
Top Signs You Need a Virtual Administrative Assistant
Confused, if you need a virtual administrative assistant? Well, the following signs can help you identify to decide if you need a virtual administrative assistant-
1. You are Spending More Time on Administrative Tasks than the Business
When you spend a significant portion of your day processing invoices, bills, emails, bookings, etc., it's difficult to add value to the bottom line. Although administrative activities are vital, they frequently prevent you from providing the most value by doing what you do best.
2. Lost Productivity
You may have observed how simple it was to devote all of your focus to the work itself when your firm first began. But when a corporation expands, the administration takes up an increasing proportion of its budget. It is understandable why large firms employ legions of administrators and accountants to aid with the workload. It can be fixed. All you need is a reliable virtual administrative assistant.
3. Your Vision is Big, Execution is Tiny
You have a unique vision. You have many excellent ideas. You're going to change how the game is played. But first, you need to finish the task. A virtual assistant will enable you to succeed if you excel at big-picture thinking but get mired down in the specifics (or avoid them entirely).
How Get Callers Professional Virtual Assistant Can Help You?
GetCallers is your one-stop shop for a reliable virtual administrative assistant. Trusted by big corporations like Jeep, State Farm, and many more, GetCallers' virtual assistant helps you to conduct smooth operations for data entry, social media management, calendar scheduling, and calling. GetCallers virtual assistants are not bots, they are real live humans that are here to help you convert more leads, manage tasks more efficiently, and stay on budget. Reach out to GetCallers and take your business to the top.