Generate More Qualified Leads With Our Outbound Calling Services
GetCallers is the world's leading B2B outbound calling service. Many companies fail at providing a good outbound call center due to the high turnover, expertise & skill sets required for outbound calling. With our team on board, be assured of boosting your business with our proven track record of expertise.
Trusted by more than 800+ Satisfied Companies, including:
Why Do Companies Rely On GetCallers For Their Call Center Services?
At GetCallers, we are the most interesting conversation-driven marketing and sales platform that gathers real-time feedback using trained virtual assistants who deliver valuable insights.
GetCallers revolutionizes with the most innovative minds to provide the best call center solutions globally. We facilitate outbound and inbound call center solutions for B2B & B2C organizations globally.
GetCallers has brought forth a wide range of call center services globally to improve customer service efficiently and maximize customer satisfaction. Integrate your existing workflows seamlessly with us onboard to ensure a highly scalable, efficient, and agile workflow with our steadfast systems and processes.
Forward your Online leads

to GetCallers. 

We Engage your Leads efficiently

with proven master sales scripts.

Real-time Analytics and reporting

to help you close deals more efficiently.
We Don't Generate leads; We Build A Pipeline With Efficient Planning And Strategy.
At GetCallers, we devise an efficient plan that scales up your success rate. We prefer to work with an enthusiastic, knowledgeable, and passionate team about what they do, which makes our cold call center efficient.
GetCallers works with top B2B companies to save clients money by significantly reducing the additional space requirements. Our agents are passionate about their work and deliver within the deadlines. Combining decades of experience making it the best virtual assistant agency, GetCallers could be your next destination for providing hassle-free outbound cold calling services.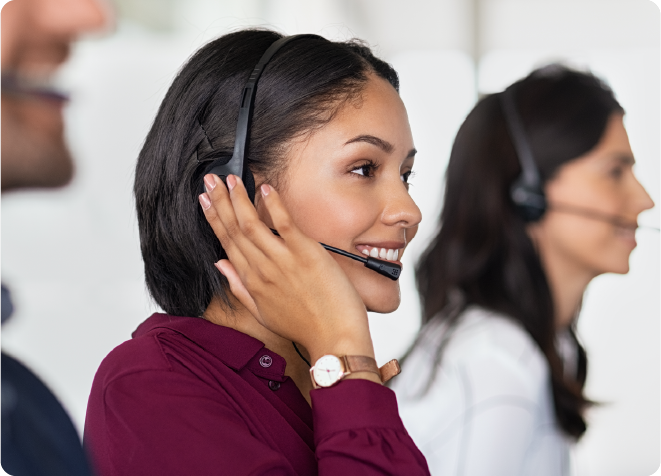 Key GetCallers Features - Cold Callers
WE INTEGRATE WITH +1000 LEAD SOURCES

REALTIME REPORTING

APPOINTMENT SCHEDULING NOTIFICATION

FREE SCRIPT CONSULTATION

QUALITY & SECURITY

BOOK APPOINTMENTS IN YOUR CALENDAR

1. Forward your online leads to GetCallers.


2. We Engage Leads at the right time with proven scripts.


3. Get the results and the insights you need to close more sales.
Why GetCallers Is The Best In The Market
Be it a Big or a Small Business; we have solutions designed for all.
Professionally designed scripts 

TCPA Compliant

Real-time call recording

Real-time Data Analytics

Assured Data Privacy & Quality Control

Seamless Appointment Scheduling to your calendar
All of our features are designed for businesses, big and small.



Call Recording for Each Call



Book Appointments in your Calendar
Real People... Real Results!
At GetCallers, you never have to worry about payroll, additional office space, attendance systems, or buying extra lunch for your new team members. We cut out all other costs and help your business grow exponentially. 
Furthermore, you don't need to stress W-2 wages, sick leaves or sabbaticals, extra office decor, or existing remote working employees. We are an extension of your current business.