Generate More Qualified Leads With Our Cold Calling Services
Cold calling is a very successful way of making new customers and increasing income and appointment setting can help your company develop its pipeline of business opportunities, increase your revenue and expand your market share. Therefore, by continuously prospecting for new customers, your business can be guaranteed success. GetCallers sales service helps your idea to connect with your customers in the most efficient way possible. Our team aims to communicate information through interaction. If you can provide something of value, we will create a comprehensive cold call plan to motivate the buyer. GetCallers strategic B2B services are made to provide targeted professional activities to attract new customers quickly and easily. We have a team of trained professionals who can manage B2B cold calling activities based on a total understanding of your target customers.
Trusted by more than 800+ Satisfied Companies, including:
Why Do Companies Rely On GetCallers For Their Services?
We Don't Generate leads; We Build A Pipeline With Efficient Planning And Strategy.
At GetCallers, we devise an efficient plan that scales up your success rate. We prefer to work with an enthusiastic, knowledgeable, and passionate team about what they do, which makes our cold call center efficient.
GetCallers works with top B2B companies to save clients money by significantly reducing the additional space requirements. Our agents are passionate about their work and deliver within the deadlines. Combining decades of experience making it the best virtual assistant agency, GetCallers could be your next destination for providing hassle-free outbound calling services.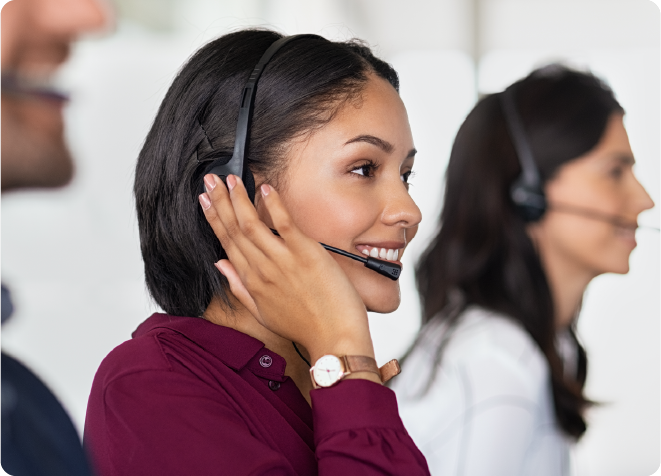 Why Choose Us For Your Cold Calling?
It is a niche field and demands the skills of professional agents. Lead generation is an art that requires extraordinary communication skills, determination, and persistence. With hours of  experience, proven success, and several satisfied customers, you can rely on us for quality leads.
At GetCallers, we use various time-tested and established  ideas to successfully converse with a customer on the phone. We then generate a lead and set up a face-to-face appointment or phone consultation.
Before working on the projects, our assistants will be thoroughly trained on your company's telesales campaign. Throughout the course, our agents will be analyzed to ensure that your desired professional message is delivered to every new customer.

1. Forward your online leads to GetCallers.


2. We Engage Leads at the right time with proven scripts.


3. Get the results and the insights you need to close more sales.
Why GetCallers Is The Best In The Market
All of our features are designed for businesses, big and small.



Call Recording for Each Call



Book Appointments in your Calendar
Real People... Real Results!
Frequently Asked Questions
At GetCallers, you never have to worry about payroll, additional office space, attendance systems, or buying extra lunch for your new team members. We cut out all other costs and help your business grow exponentially. 
Furthermore, you don't need to stress W-2 wages, sick leaves or sabbaticals, extra office decor, or existing remote working employees. We are an extension of your current business.