In the real estate industry, cold calling can be a highly effective method of finding new clients. This is the process of reaching out to people who haven't shown interest in your services but may still be potential customers. By carefully qualifying your leads and having a strong strategy, you can identify individuals who have been considering buying or selling a property but haven't yet found a real estate agent.
The thriving real estate market in the United States has caused many individuals to consider their options in recent years.. Cold calling enables you to be the first to connect with these people and influence them to act on their intentions.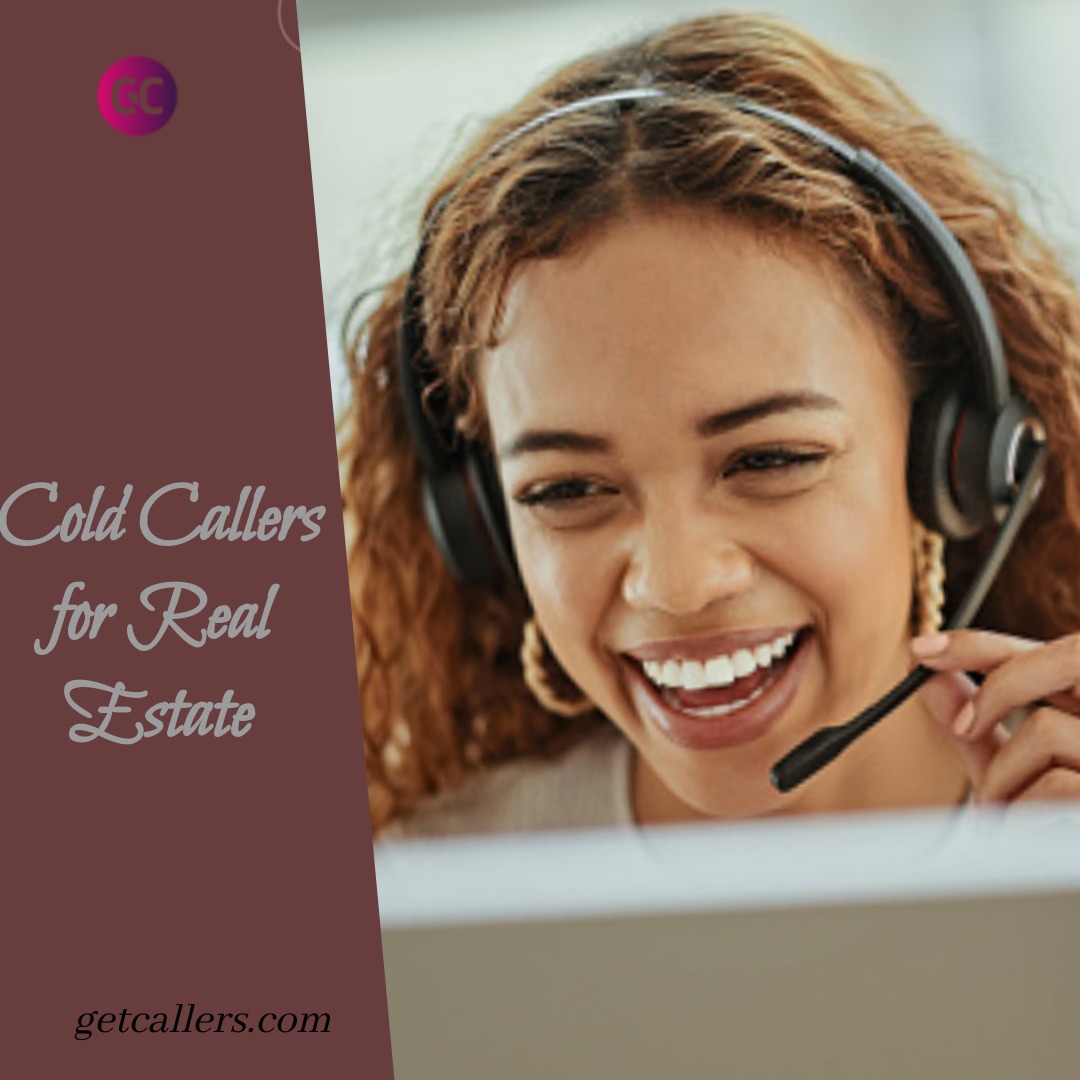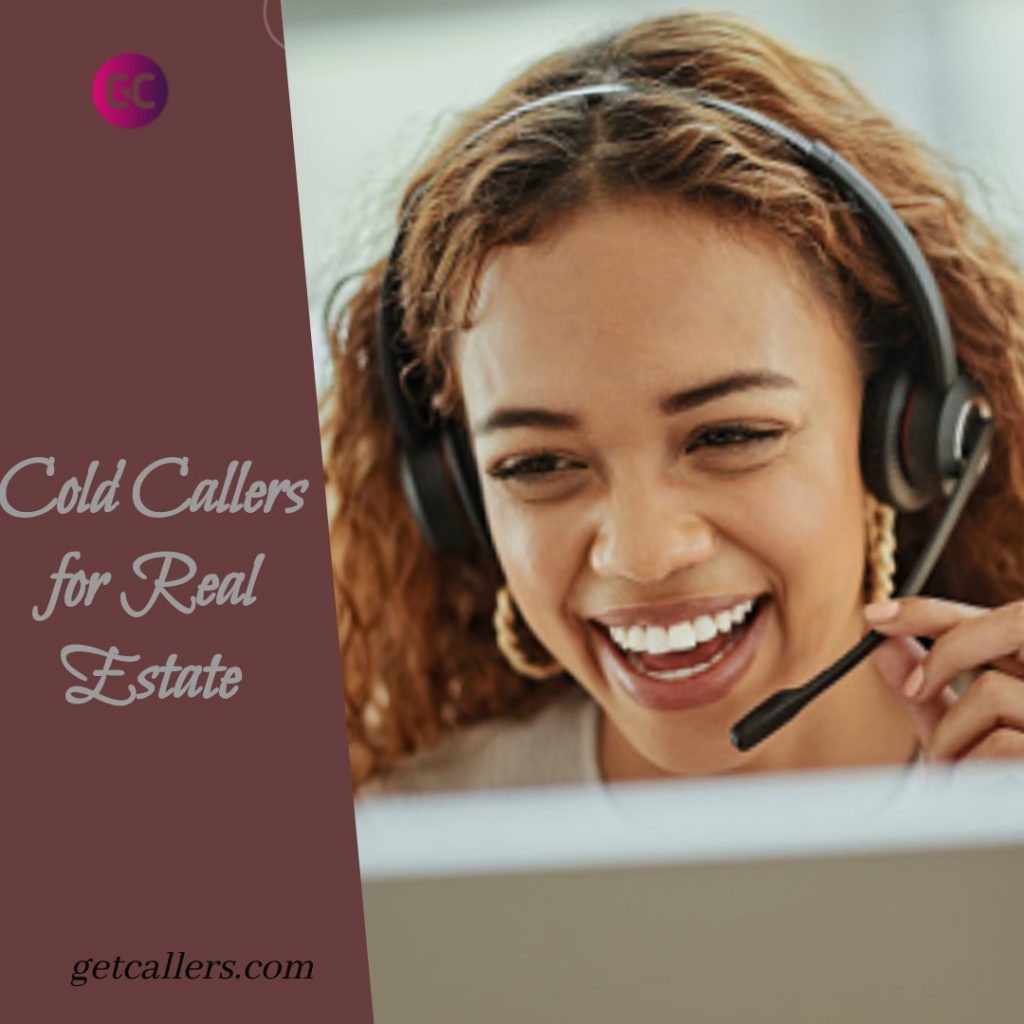 It's clear to see that cold calling can provide a competitive advantage for real estate professionals. Instead of relying on advertising or other means for customers to reach you, you can proactively seek new business by directly reaching out to prospective clients.
"Making the Right Move: The Benefits of Cold Calling in Real Estate"
Are you tired of waiting for clients to come to you? Cold callers for real estate can help bring in new business for real estate agents. Research shows that 28% of telemarketing cold calls are answered, with 1.7% leading to appointments or referrals. Even if a potential client says no the first time, studies indicate that they are likely to say yes after 2-4 attempts.
The key to successful cold calls is to have engaging conversations that last 4 to 7 minutes and have the sales representative speak 50-60% of the time. The goal is to secure a meeting, not to do a full evaluation of the client's needs. Just an hour of cold calling each day can result in two new listings a month and increase your earnings. Don't wait for business to come to you, make the move and start today!
Potential Lead Sources for Cold Calling
So, you've decided that making cold calls is a good way to find homeowners or property developers to work with. But who should you call? Don't worry, there are plenty of potential leads.
Expired Listings: Start with homes that were listed with a real estate agent but didn't sell within the agreed time frame and the contract wasn't renewed. The homeowner may be open to finding a new realtor. When calling, listen to their failed selling story and offer a unique solution.
Targeted Area Calling: Look for areas where homes are selling quickly. If you hear that a home was sold for a good return, others in the neighborhood may be interested in selling too. You can offer a property valuation or just propose the idea of selling.
For Sale By Owner (FSBO): Call properties that are being sold directly by the owner. They may not have your skills or industry knowledge, so a gentle call offering your expertise could win you the listing.
For Rent By Owner (FRBO): If a property has been for rent for a long time, the owner may be frustrated. If they have trouble finding tenants or spend a lot of time showing the property, they may be open to selling instead. Reach out and ask.
Essential Tools and Strategy for a Productive Cold Calling Campaign
 When making cold calls, it's important to have the right tools and strategy in place for effectiveness. Here are some key elements to keep in mind:
Accurate Contact Information
Having accurate and up-to-date contact information is crucial for effective. This will help you avoid wasted time and frustration from calling the wrong number or an inactive line. For commercial real estate, consider using a B2B data provider to obtain and validate your leads' contact information.
Suitable CRM
A CRM (Customer Relationship Management) system can greatly benefit your efforts. A good CRM should help you keep track of your leads, including the history of your previous conversations and the scripts that work best. Consider using Close as a CRM for your real estate business, as it provides features like Sequences to time your calls and automate your follow-ups.
Proven Cold Calling Scripts
Having a set of well-crafted sales scripts is essential for successful cold calling. You may need several scripts, each tailored to different types of clients and stages in their journey. As cold callers for real estate, you may also want to test different scripts and track their effectiveness. Consider using a custom field in your CRM or a Custom Activity in Close to log and guide you through the process of a successful call.
Cold Calling Timing, Follow-Up, and Overcoming Reluctance
Making successful cold calls involves planning the right time to call, determining the frequency of follow-ups, and overcoming any reluctance you may have. Here are some tips to help you focus on high-value leads and increase your chances of making appointments.
When to Call
When determining the ideal time to call, take into account the hour, day, and the gap between calls.
Time of Day
Research suggests that the best time to call is between 4 PM and 5 PM when people are finishing their work and unlikely to start new tasks. Another effective time is between 11 AM and 12 PM when people are handling simple administrative tasks. It's best to avoid calling during lunchtime when people are not focused on work. Calling before 10 AM is not recommended as it's a time when people are rushing around and focused on emergencies or team meetings.
Day of the Week
Wednesday and Thursday are considered the best days to make calls, as people have settled into their tasks and are more receptive to unexpected calls. Mondays are not ideal, as people are preparing for the week ahead. Fridays are the worst days to call, as people are tying up loose ends and focused on the weekend.
Holidays
The holiday season presents obstacles for securing new listings, especially in December when individuals are occupied with holiday preparations and quarter-end tasks. Three-day weekends can also prove challenging as potential clients may be taking time off for family vacations. Timing calls accordingly, taking into account the time of day, day of the week, and interval between calls, can help to optimize your chances of success.
Follow-up Frequency
A general schedule for timing cold calls is:
Day 1: First call
Day 3: Follow-up
Day 7: Follow-up
Day 28: Follow-up
Day 58: Follow-up
(Follow-ups continue every 30 days)
If you make contact with a lead and find out that they are already working with another agent, make a note to reach out again in six months. If you do not receive a response after making multiple attempts, it's important to keep trying to stay in the lead's mind when they are prepared to engage.
Handling Call Reluctance
Call reluctance refers to your reluctance to make a call, not the prospect's reluctance to take your call. Cold calling can be tough, and hearing constant "no" and "I don't have time" responses can be discouraging. The main causes of sales call reluctance are fear of rejection, lack of understanding of your offering, poorly qualified leads, or lack of practice.
To overcome fear or hesitation when making cold calls, remind yourself that you're offering solutions to your clients' problems. Embrace your expertise and focus on targeting leads who are most receptive to your offerings. Keep track of your calls and progress in a CRM, and continuously improve by taking courses on cold calling and identifying your target customer. Collaborate with other cold call professionals, use scripts, and continuously practice to increase your success.
Scripts for Cold Calling in Real Estate
The following is a rephrased version in an informative style using high school level vocabulary:
FSBOs (For Sale By Owner)
Hi, my name is [Name] from [Real Estate Company]. I wanted to reach out about the home you have for sale. Are you the owner of the property?
I think your home looks great and I can tell you put in a lot of effort into it. If the owner asks, I may not have a buyer yet. It's important to use a kind and understanding tone if they mention that they've been trying to sell the property for a while.
During the conversation, you can ask questions like:
What are your plans for moving?
When do you plan on moving?
What made you decide to sell the home yourself?
How did you determine the listing price?
Have you thought about using a real estate agent?
Before meeting with the owner, it's important to determine if they are willing to list the home and if it would be a good use of your time. Some questions you can ask include:
Would you be open to working with an agent if it would help sell the home faster?
Do you have a timeline in place for considering different agents?
If I can present you with a better marketing plan than other agents, would you be willing to pay a commission when I bring a qualified buyer?
If there is interest and you think they are a good potential client, schedule a meeting. You can say something like:
Can we meet for 20-30 minutes so I can show you my process and help sell your home faster? You are not obligated to use me, but I am confident in my ability to sell your home. Would tonight at 5 PM work for you? If not, what's a good time for tomorrow?
FRBOs (For Rent By Owner)
Hi, my name is [Name] from [Company]. I wanted to reach out about the home you have for rent. Are you still looking to fill the vacancy?
I work with people looking to buy or rent properties in your area, and I wanted to know what your long-term plans are for the property.
Some questions you can ask include:
How long has the property been listed for rent?
What is the monthly rent amount?
If the property has been listed for a while without any tenants, you can say something like:
I can see that the property has been empty for [x weeks], which has resulted in a loss of [rent amount by vacancy time].
You can then ask if they have considered selling the property, and if they are interested, schedule a meeting:
When was the last time the property was appraised? The real estate market has changed a lot in recent years. Would you consider selling if the numbers made sense?
I have helped many property owners get a good price for their investment properties, and the market is great for selling right now. Can I research the property value and rental prices to see if you can increase your rent or if selling is a better option? Do you have time for me to come by this week with the numbers?
Circle Prospecting
Hi, my name is [Name] from [Company]. I wanted to reach out because I recently sold a home in your neighborhood. I would like to inform you know that I have decided the value of your property to be $XXX,XXX.
Based on other properties in the area, your home could easily sell for $XXX,XXX. I still have buyers interested in your neighborhood from last week
Expired Listings
Hi, my name is [name] from [company]. I'm reaching out in regards to the property located at [address]. Are you the homeowner?
I noticed that the listing for the property expired [last month/year] after being on the market for [X months]. I was wondering, did the home not sell or did you decide to keep it?
Well, I must say, the property is [in excellent condition/in a great location, etc.].I'd like to offer my assistance in selling your property once more. Would you be receptive to re-listing it?
If there is interest, you can ask a few follow-up questions such as:
What was the highest offer you received during the previous listing?
Did homebuyers mention any specific concerns or issues that prevented them from purchasing the property?
I believe we can make a successful sale this time. I would like to provide you with updated market comparisons and discuss my strategy for selling the property. Is tonight a good time or would tomorrow work better?
Pre-Foreclosure
Hello, my name is [name] from [company]. I'm calling regarding the property located at [address]. As a realtor who specializes in pre-foreclosure, I'm here to help you and your family find secure and reliable housing.
I understand that you may be going through a difficult time. Is there anything I can assist with or answer any questions for you? My goal is to be a helpful partner throughout this process and minimize disruptions so you can focus on moving forward.
Would it be a good time for us to meet tomorrow and discuss potential strategies that would work for you?
Here are some examples of a script you could use, use them as a foundation and adjust them to match your unique approach. If you're looking for more tips, check out our recommended real estate cold calling scripts.
Alternative Marketing Strategies for Real Estate Agents
Cold calling is a method of reaching out to potential clients, but it's not the only option available to realtors. Here are some additional marketing tactics that can be utilized separately or in combination as cold callers for real estate:
SMS/Text Message: SMS allows realtors to send, manage, and respond to large amounts of text messages efficiently. It can have a high response rate, with up to 35% of consumers being open to receiving text messages from businesses. The open rate for SMS is also incredibly high, at 98%. However, it's important to have opt-in consent from leads before sending them text messages to comply with legal requirements.
Personalized Email Campaigns: Customized email campaigns have a higher return on investment, with an average of $42 earned for every $1 spent. Emails can include multimedia content such as eBooks and videos and serve as a convenient way for clients to reach out. They also display the realtor's expertise and thought leadership.
Referrals: Referrals are the ideal form of advertising for realtors, as they are obtained through word of mouth. Realtors should feel comfortable asking clients for referrals and should keep in mind that building up a circle of repeat clients is a key goal.
Warm Calling: Following up with prior leads is an important part of warm calling. Realtors should set reminders in their calendar or CRM to contact previous leads and see where they are in their home buying or selling journey.
Social Media: Social media is expected of realtors, but it's important to use it effectively. Realtors should share actionable advice and thoughts on market trends, and should tag relevant people in their posts to reach a wider audience.
Hosting events like open houses, happy hours, and family photoshoots can attract new clients and remind past clients of your availability as a realtor.