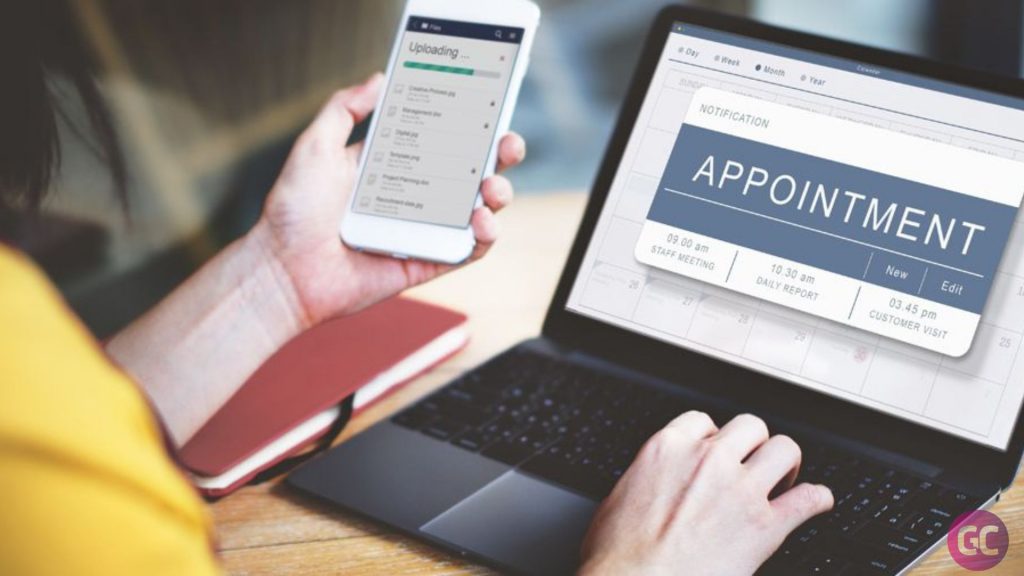 The very first step to expanding or starting your business is to reach the people who may be interested in your services. You had an amazing business idea, you invested in it, but now, no one knows about it. The first step would be to make people know about what you do. You must have heard of the world ICP, also known as, the ideal customer profile.
An ideal customer profile provides you with a description of the features of the prospect you should look for. Now, you have prepared the list of the prospects. It is time to reach them. This is the hardest part. The success rate of cold calling is 1-3%. You are going to face a lot of rejection. That's where the role of appointment setters comes into play.
You need a team of highly motivated individuals who can help you with your business expansion. Without directly contacting the prospects, selling won't happen.
In this post, we will look at what appointment setters do, why you should outsource your appointment setting, and where to find a good team of appointment setters.
What do appointment setters do?     
Appointment setters are business development experts who convert prospects into potential clients. Lead generation is the purpose of the appointment setters. Appointment setters contact the prospects, understand their needs, explain to them the company products and solutions, and schedule an appointment with the sales team to take the process further.
The purpose of the appointment setter is not to sell the product but build a connection with the prospect. An appointment setter should have good marketing, communication, and computer skills to do the job right and an understanding of the company's products and services to schedule appointments effectively.
Benefits of hiring appointment setters 
More appointments mean more opportunities for the selling team to close the deal and subsequently higher growth for your business. An appointment setter offers numerous benefits:
Save time: appointment setters save time for the sales team. Cold calling is a draining process. It takes a lot of time. If the top players in your sales team are busy spending time on cold calling, they will not be able to focus on the leads who are interested in buying your product or services.
More sales opportunities: appointment setters have exceptional communication and objection handling skills that allow them to schedule more appointments. These highly motivated individuals can help you close more deals with effective outbound marketing for your business. 
Increase efficiency: appointment setters are highly skilled and trained in cold calling. They can efficiently make a decent number of calls during the 8 hours a day. The more prospects you reach, the higher the possibility of scheduling appointments. They can work efficiently and reap high returns on investments.   
Why should you outsource appointment generation?                 
There are primarily two ways to manage an appointment team: hiring an in-house appointment schedule team and outsourcing to an appointed agency. Most top successful businesses often outsource appointment generation. Have a look at the five reasons for outsourcing an appointment agency.
1. No need to hire invest in hiring, management, and training
Building an in-house team comes with HR responsibilities, you need to hire an experienced manager to manage them and train the appointment setters on your products and services, and then you need to retain them. Outsourcing your appointment setting operations to an agency eliminates the need for hiring, management, and training the in-house appointment setters.             
2. Seasoned appointment setters
A professional appointment service can provide you with seasoned and well-trained appointment setters. Highly skilled appointment setters are well versed with the industry software and can be easily trained to your workflow. With initial training, they can be trained on your product and services. Also, the industry expertise of the appointment setters is an added advantage that allows them to schedule more appointments for your business.  
3. Promised results 
The outsourcing industry is highly competitive. Every organization strives to provide the best results with exceptional services to its clients. Your appointment agency can promise you results and guarantee ROI. They set the KPIs, which allow you to measure and track performance. They provide you with accurate reporting, which makes it easier to see the results.
4. Affordable services
A professional appointment agency can provide you with the solutions at an affordable price. The agency caters to multiple clients which result in cost sharing. If you try to develop the same level of virtual appointment solution, it may turn costly as you have to invest in the calling software, CRM, and various other tools for an effective and efficient appointment team.       
5. Get rid of administrative responsibilities
You can get rid of the administrative responsibilities by partnering with a professional appointment-setting agency. You do not have to manage the payroll, taxes, and insurance. Not just that, you can also save money on the infrastructure in the office required for accommodating a team of appointment setters.
Outsourcing appointment setting is a better solution than hiring an in-house team for all these reasons.
Where to find a good team of appointment setters?
If you are looking for professional appointment services and want to enjoy all the benefits of outsourcing appointments, you can get in touch with the team of Getcallers calling experts. Get callers appointment setters are available from $5 per hour per agent. The top industries they serve are finance, insurance, real estate, medical, mortgage, etc. Get callers appointment setters are trusted by more than 800 companies. Get in touch to learn more.